Is it possible to have too many color options when creating art? My kids don't think so! So imagine how excited they've been to review the Thin Stix Creativity Pack which features 24 fun colors from The Pencil Grip, Inc. This review has meant they have even more colors to use when creating masterpieces including six neon colors and 6 Metalix Thin Stix.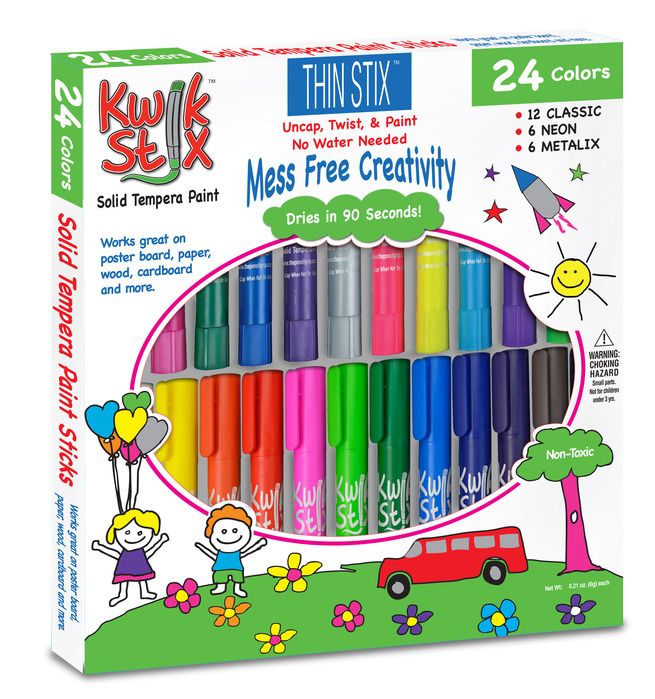 What are Thin Stix?
Thin Stix are solid tempera paint sticks. The Thin Stix are about the same length as a ink pen but bigger around, more like a marker. The size and shape makes them easy to work with. They are designed to just "uncap, twist, and paint!" No reason to have painting shirts or smocks with these.
How Have We Used the Thin Stix Creativity Pack?
The kids have been making art projects almost everyday since we received the new Creativity Pack. My art has been transformed into an art museum. 🙂
Let me show you a few of their projects.
Hannah loves to show me her art projects! I love that there is virtually no clean up to her art projects!!
The new metallic colors are Adisyn's favorite. She loves how they look shiny but aren't bright colors.
On the other hand, Eli and Rebekah love the neon colors.
Thin Stix are available in several different packages:
6 Classic Colors
12 Classic Colors
6 Neon Colors
6 Metalix Colors
24 Assorted Colors (includes 12 classic, 6 neon and 6 metalix)
Some Interesting Facts About Thin Stix:
They dry in 90 seconds
AP Certified Non-toxic
Egg, Peanut and Gluten Free-this is great for kids with allergies!
Works on wood, canvas, paper, cardboard and other surfaces
Easy to clean up and don't require any special cleaning supplies
What Do We Think of the Thin Stix Creativity Pack?
We have had the opportunity to review several different products from The Pencil Grip, Inc. and we have really enjoyed all of them. Our favorite though, hands down, has been the Thin Stix Creativity Pack, we have most recently reviewed! There are so many color options! The kids creative juices have really been flowing with all the different colors.
Any of the Thin Stix sets would be excellent presents for your children or grandchildren! Art really can be mess free and low stress!
Feel free to read previous reviews that we have done on products from The Pencil Grip; Kwik Stix, 6 Classic Colors Thin Stix,  and The Pencil Grip and Safety Scissors.
The Pencil Grip was first made in 1992 by Dr. Lois Provda, a prominent educational therapist. The pencil grip helps students hold their pencils properly. Since that time the company has added many different products. Their wide variety of products include Kwik Stix and Thin Stix, therapeutic products, school & office supplies, and fidget toys.
Connect with The Pencil Grip on these Social Media Links:
Facebook: https://www.facebook.com/thepencilgrip/
Twitter: https://twitter.com/thepencilgrip @thepencilgrip
Pinterest: https://www.pinterest.com/thepencilgrip/
As always, I encourage you to read reviews from other members of the Homeschool Review Crew by clicking on the banner below.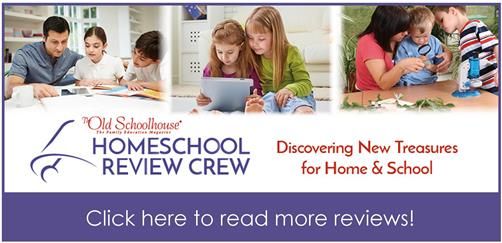 Blessings,
Jennifer