Are you looking for a great hands-on class that introduces Engineering in a really fun, engaging way? Maybe you are like me and didn't even know you should be looking for a class like this. If you have a hands-on learner in grades 6-12 you need to check out Thinking Like an Engineer  and Thinking Like an Architect from the Innovators Tribe. Brock has been working through Thinking Like an Engineer for the past few weeks.

Technology Engineeering Education (TEE) has been taught in schools for over 100 years. These days it is the "T" and "E" part of S.T.E.M. education. According to Innovators Tribe, "There are an estimated 1.2 million home school and private school students in the U.S. who have these gifts. Some know it, and some don't. The problem is the alarming few training and curriculum resources available to help identify, encourage, and train these special students who are often left without a sense of purpose."
The Class Syllabus for Thinking Like An Engineer
Unit 1 – Introduction to Engineering: There are four lessons in this Unit.
Unit 2 – Introduction to 3D Computer Design and Solid Modeling: ten lessons in this Unit on 3D computer design and solid modeling. Including downloading a program that is used to learn these concepts. This has been a huge highlight for Brock!
Unit 3 – Engineering Rollercoasters: There are five lessons in this Unit about rollercoasters.
Unit 4 – Engineering Bridges: There are eleven lessons engineering bridges.
Unit 5 – 3D Computer Design:  There are five lessons in this Unit.
Unit 6 – Nano-Engineering: The three lessons in Unit 6 include how we see small things, discovery of a new world and learning what nano-engineering is.

WARNING!  WARNING!
I feel like I need to warn you that your student may become obsessed with  Thinking Like an Engineer. Brock has loved this class so much that I actually have to tell him that he's done for the day. The other kids have also gotten in on the action with some of the hand's on activities. We had stacks of encyclopedias in our living room with the challenge activity that involved using one sheet of copy paper and 24″ of masking tape to suspend a stack of books 1″ from the surface.
It was interesting to see the kids various creations to hold the books up. Brock cut his paper into four pieces and waded the pieces up and then taped around each wad. Adisyn cutt her paper into strips and then rolled the strips tightly. She stacked the rolled coils and taped them together. Eli also waded up balls of paper similar to what Brock did. It was fun to see them thinking creatively to solve the problem.
Brock has really enjoyed the 3D program and has been creating all kinds of interesting designs. I have a confession: I tried to video one of his creations but in the background all I can hear is other kids saying things like, "Shhhh mom said to be quiet!" LOL So until I can figure out how to put it on here on mute you will have to trust me that he's created some really neat things like the picture below.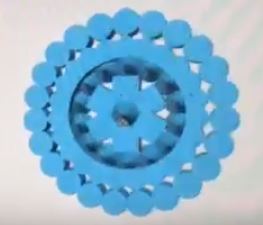 I am so glad we have been able to review Thinking Like an Engineer, it really is the class we needed that I didn't know we needed.
Another fun class from the Innovators Tribe is Thinking Like an Architect. Other members of the Homeschool Review Crew reviewed it as well.

I encourage you to read the reviews from other members of the Homeschool Review Crew by clicking on the banner below.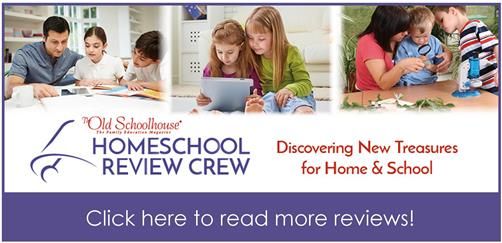 Blessings,
Jennifer