This recipe is exactly what is says quick and easy!
This is a fun meal that the kids can easily help make or can make on their own when they are able to bake.  Since I can spaghetti sauce from our tomatoes I always have sauce available and flour tortillas are considered a staple around our house.
On each flour tortilla we spread about 2 tablespoons of sauce,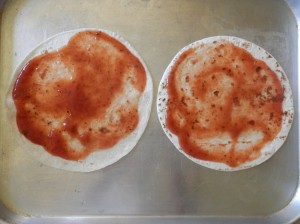 Then we just add cheese and our favorite toppings.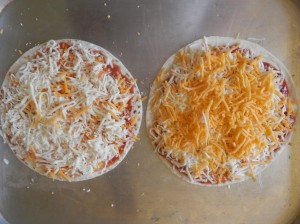 Then we bake at 375* until the cheese is melted.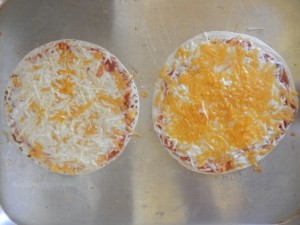 TaaDaa, lunch is served! Quick, easy and delicious!
Hopefully your family will enjoy these as much as we do!
Blessings,
Jennifer
Linked to: