Do you have a student looking at going to college? A great way for a student to earn college credit without spending a fortune is through CLEP Testing. Wouldn't it be great if there was a CLEP prep that would not only help you prepare but guarantee a passing grade? SpeedyPrep will do just that!
SpeedyPrep is a mastery based learning system. The student learns the concepts by completing fill-in-the-blank answers. If the student answers the question incorrectly, the correct answer and explanation (and sometimes a video) will pop up so the student will know the correct answer. Once a question is answered correctly numerous times it is considered mastered. The progress bar shows the student's mastery. In order for SpeedyPrep to guarantee a passing grade on the CLEP exam, the student must have achieved 90-100% on his/her progress bar.
SpeedyPrep
 offers the following 24 CLEP courses:
Science
Business
Foreign Language
History & Social Sciences
Literature
Mathematics
Psychology & Human Development
Some Important Things to Know About SpeedyPrep
A membership to SpeedyPrep does not include testing fees. If you have more than one student who is studying for a CLEP test, they can use the same SpeedyPrep membership as long as they are not studying the same subject. (The progress bar will not be accurate if more than one student is using a particular course.)

I would encourage you to read through the 
FAQs
 about SpeedyPrep to help you see if a membership is right for you.
SpeedyPrep has recently added SpeedyPrep Perks and waived the $79 annual fee. SpeedyPrep Perks provides students access to additional resources: videos, open coursework, college planning counseling, and a discount portal. As I understand it, SpeedyPrep is now part of the Home School Legal Defense PERX program.
How Have We Been Using It and How Do We Like It?
With our 6 month subscription to SpeedyPrep, Mr. B has been working through the Principles of Marketing course. When we first got SpeedyPrep, I thought for sure he would want to complete the US History I course, so it surprised me when he said he wanted to do Marketing. He had one short Marketing course a couple years ago when our local group had a coop and apparently he really enjoyed it.
Since the Marketing Class he had was not very in-depth, he has been working slowly through the flashcards. However, he has really enjoyed SpeedyPrep and is learning so much! I'm not sure if he will end up taking the CLEP yet or not, he is 15 and most recommend that the student be 16 for CLEP testing. However, in another year or two, I'm sure we will be looking at SpeedyPrep to help him prepare for CLEP testing.
Membership Options
SpeedyPrep offers three different subscriptions; monthly, quarterly and yearly. The monthly subscription is $19.95/month. Quarterly is $53.87/3 months and Yearly is $179.55 annually.
Social Media Links:
Twitter:  www.twitter.com/speedyprep   @speedyprep
Facebook:  www.facebook.com/speedyprep
I would encourage you to read the reviews from other members of the Homeschool Review Crew by clicking on the banner below.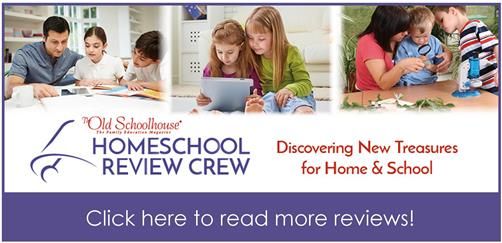 Blessings,
Jennifer