You might remember that a while back, we reviewed CursiveLogic and I really liked how it taught cursive. Right now, CursiveLogic is running a Kickstarter campaign for their newest project, The Art of CursiveLogic. These fun coloring sheets incorporate the techniques taught in the CurisveLogic program into coloring sheets.

CursiveLogic was developed by Linda Shrewbury when she was tutoring a 23 year old student through a local literacy program.  He asked her if she could teach him cursive so that he could sign his name.  She then developed the CursiveLogic Method which focuses on the similar shapes that are used to form the letters of the alphabet.  This new method shortens the length of time it learns for a student to learn cursive.
The pages have varying degrees of detail and complexity. The completed pages are quite lovely. The girls have enjoyed working on the sample CursiveLogic pages we received.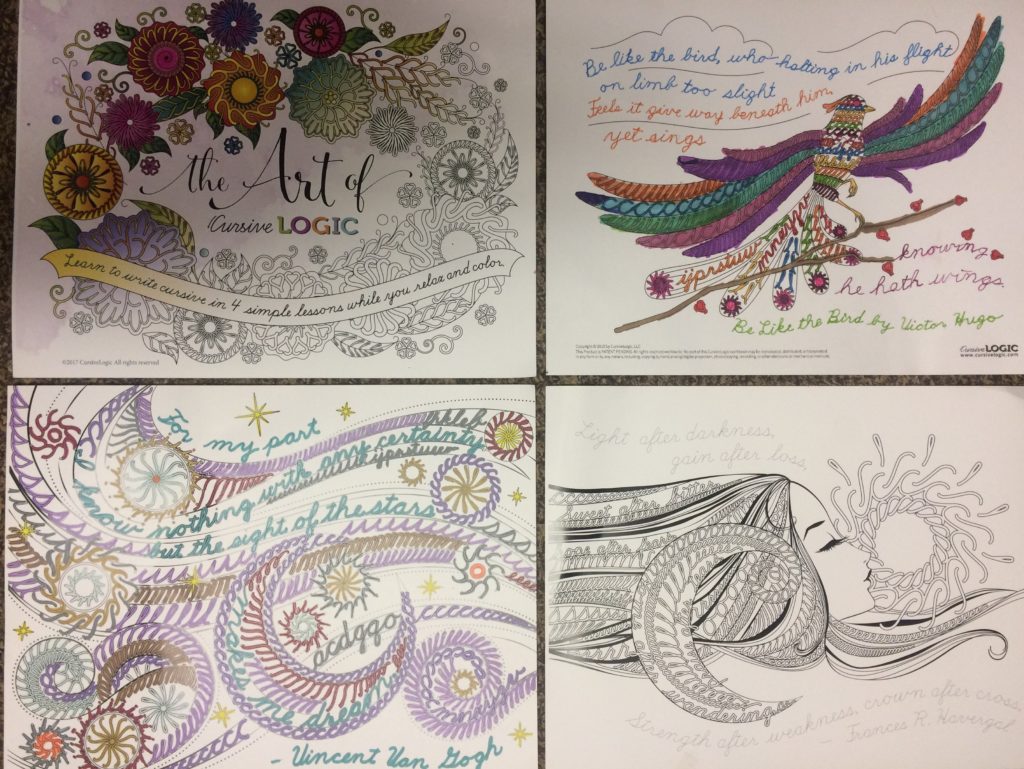 I look forward to seeing the finished Art of CursiveLogic books!
Blessings,
Jennifer
The sample pages we received have been quite enjoyable to use. You will notice that there are some pictures that have all the same type of letters tied together within the picture; while other pictures feature quotes written in cursive.
Would you like to get a free coloring page from the Art of CursiveLogic? Just click on this link, by sharing this on Facebook you will get a free download of the Be Like a Bird page.