There are different times throughout the school year that I have found it's very handy to have additional worksheets available to use with our regular curriculum. Sometimes that's because the kids get interested in learning more about a specific topic. Other times one of them might need additional practice on a particular topic.
I recently received a one year Individual Membership to Super Teacher Worksheets. This affordable individual website membership (#19.95 annually) gives members unlimited access to over 10,000 printable teaching resources. This is a great resource for homeschoolers and public school teachers as well. There is also a membership available for schools.

Super Teacher Worksheets offers many, many different types of worksheets from those in grades K-5. Topics include:
Math
Reading & Writing
Phonics & Early Literacy
Handwriting
Grammar
Spelling Lists
Chapter Books
Science
Social Studies
Holidays
Puzzles & Brain Teasers
Teacher Helpers
Worksheet Generator
With the Individual Membership I've been able to utilize several different worksheets that focus on a variety of topics. Some of the topics we have used include: homophones, antonyms, synonyms, sight word list games, multiplication and division.
Some of my favorite resources, are the Fry Instant Word Lists games. I glued the pages into a file folders and we've been able to use them over and over to help my beginner reader learn his sight words. The top of each column has the picture of a die. The student rolls to see what number he/she gets. Then he reads the list as quickly as he can. These are so much more fun than regular word lists because he doesn't know which list he's going to have to read. These are available in five different levels, with each level having 100 sight words.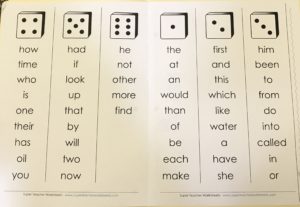 We have also had fun playing the "To the Moon" multiplication board game. I printed both the board and the multiplication question cards off on card stock. Basically how it works is that player 1 rolls the die and moves that number of spaces. If the space he/she lands on has special directions then the player follows those directions. If it is a blank space, then player 2 draws a card from the pile and asks player 1 the multiplication problem. If player 1 get the answer right, he stays on the space. However, if player 1 gets the problem wrong then he has to go back to the space he came from.
Another resource that I have really appreciated is the Division Memory Match Game. I printed the game off on card stock and cut apart the cards. This has been a fun way for some of the kids to practice their division facts.
Games are such a great way for kids to practice what they are learning in a fun, engaging way. These games in particular have been a good addition to our homeschool.
There are so many more resources for me to explore!
Connect with Super Teacher Worksheets on these Social Media Links: 
There are so many resources available on Super Teacher Worksheets, I have barely scratched the surface of what they have available. I encourage you to read reviews from other members of the Homeschool Review Crew to see what their favorite resources are.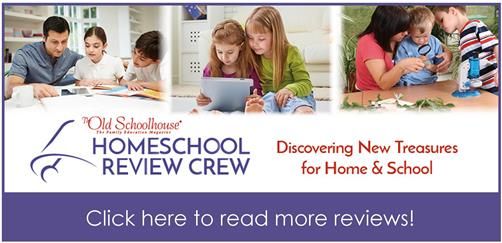 Blessings,
Jennifer