Do you have a pre-schooler or Kindergarten age student who is ready to do school like the big kids? That is our Hannah. So when she got her very own Easy Peasy Alphabet from Channie's Visual Handwriting & Math Workbooks she was so EXCITED!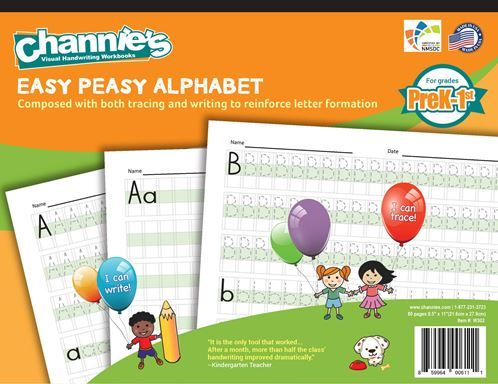 The  Easy Peasy Alphabet has pages with letters to trace and other pages to write independently. Each letter has two tracing pages and one page for writing. There are also two pages for practicing the numbers 1-9. The pages are bound together in such a way that they open completely for easy use. Also the pages are easy to tear out, so if you prefer to use them as an individual worksheet, they will work well for that also.
The colored blocks help her to see where to place the upper and lower case letters. The vertical dotted lines also give guidance for how wide the letters should be. The workbook is also designed to have spacing assistance with the divider lines. The workbook is printed on high quality paper so that the pages don't rip easily when writing, erasing or removing them from the book.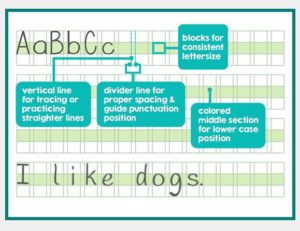 About Channie's
Channie's was started by a mom who's son was struggling with handwriting. She started developing sheets for him that were significantly helping his handwriting skills. Channie's LLC was then born as a way to help other children the way it had helped Chan Bohacheff's son.
Channie's is proudly made in the USA. Being made in the USA allows them "the benefits of short lead time, high quality of product, vendor managed inventory and pick & pack capabilities have enabled us focus on new product development and market expansion while running an extreme efficient supply chain with very little inventory."
Channie's workbooks have even made their way onto the shelves of retailers in 25 states including: Walmart and Hobby Lobby.
What Did We Think About  Easy Peasy Alphabet?
Hannah has absolutely loved having her very own alphabet book to work through. She is always eager to use it. I have been letting her set the pace so that school stays fun for her. She likes to work for a while when the others are doing school and then she will ask for a break. Since she's just four, I'm not in a big hurry to have her sit for a long time. Easy Peasy Alphabet has been great for this. She can do as much or as little practice each day as she wants and she's still learning. We just keep working on the same letters until she gets them down. Then we move onto the next letter.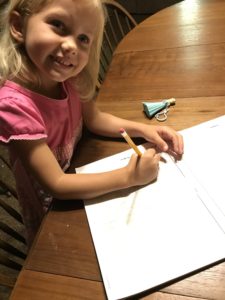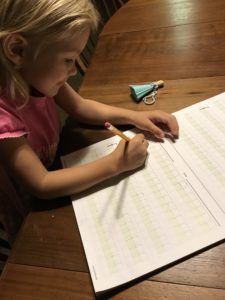 Other members of the Homeschool Review Crew reviewed other products by Channie's Visual Handwriting & Math Workbooks including:
Connect with Channie's Visual Handwriting & Math Workbooks on these Social Media Links: 
Facebook: https://www.facebook.com/channiesworkbook    Tag:   @channiesworkbook
Be sure to check out the reviews from other members of the Homeschool Review Crew of this and other products from Channie's Visual Handwriting & Math Workbooks by clicking the banner below.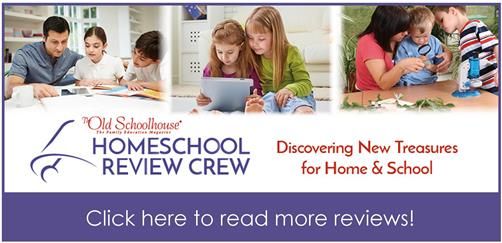 Blessings,
Jennifer