This year there have been so many projects that I had on my to-do list that we accomplished but so many others that we didn't get done. Of course, it seems like that is always the way. 😉
Lately, we have spent a good amount of time working on our house. You see, if you live in a building that was designed to be a barn, then you have plenty of work to do. Although the previous owners had turned much of it into a hunter's lodge, there were some important things that they didn't do. Like insulating the walls well. I am not fond of being cold while indoors so we've spent quite a bit of time putting insulation where there wasn't any before and replacing 40 year old, very dirty insulation.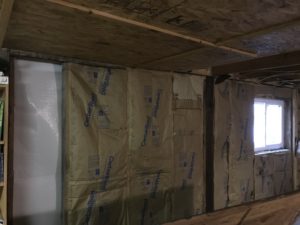 We also took out an old door that we have never used. That door was very leaky and needed to go. There's just one problem with that…we couldn't find any metal that would match up to the rest of the metal and cover the hole that was left when we took out the door. So we replaced the metal on that side of the house. Isn't it pretty?!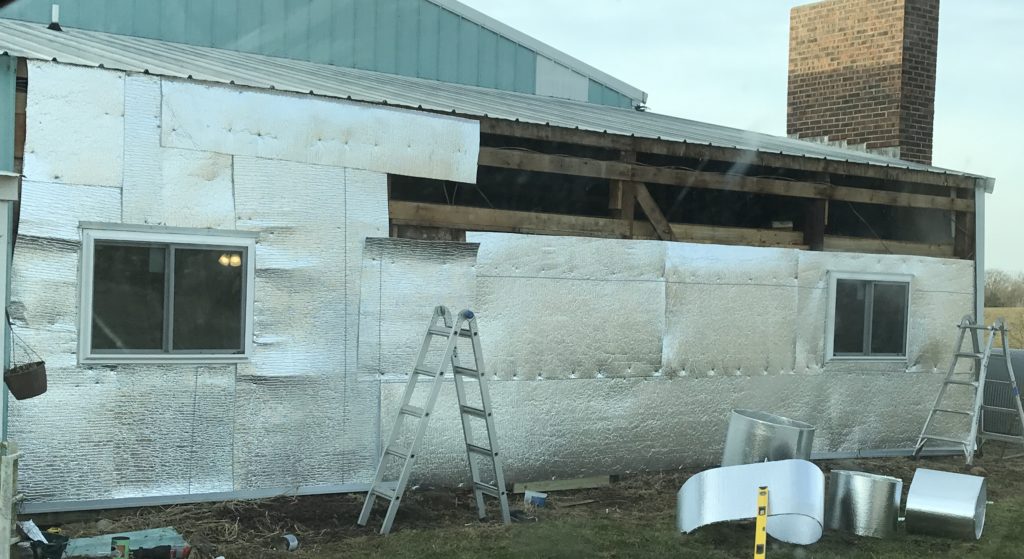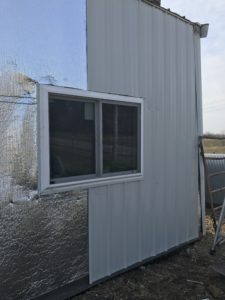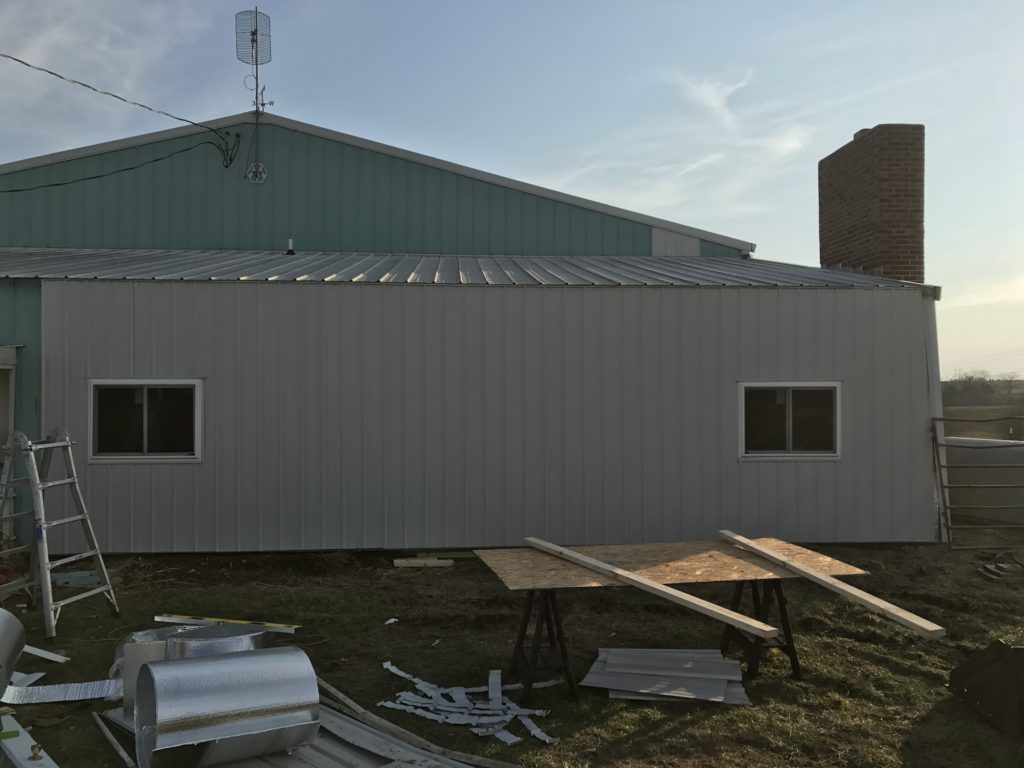 Now that we have finally gotten some cold weather, I can finally say we have made a lot of progress on keeping this house warm! HOORAY!! Previously, we have had to have a wood fireplace, wood stove, propane furnace and several electric baseboard heaters  going to keep us warm (all at the same time throughout the house). So far, we've been able to accomplish this feat using the fireplace, the wood stove and a small electric heater. We are getting closer to being able to rely just on wood heat, I am celebrating!! The past two winters our electric bills have been over the top crazy so cutting that out is a huge win!
Our work isn't finished as there are more walls to insulate and another door to get rid of but I'm pleased with our progress so far.
Enjoying a much warmer house,
Jennifer