Good Monday Morning to you!
I love making homemade fudge and other candy, but I generally save candy making for this time of year. You might ask why, well the answer is simple, because I also love eating that candy and I really don't need that much sugar. The fudge does make great gifts though. So I can enjoy making it, I can be blessed by giving it and people seem to enjoy receiving it. So far this year, I've made chocolate and cherry mash fudge. I plan to still make mint chocolate, caramel swirl and try butterscotch fudge. It's a good thing sugar has been on sale frequently lately because I have used a bunch!
Thank you to those who participated in last week's linkup! Talk about some great posts!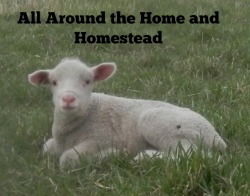 Blessings,
Jennifer