Recently we took some time as a family and went to the Missouri State Fair.  Of course, we had to take some pigs along with us.
Brock and Eli each took a Berkshire gilt and a Hereford gilt, Adisyn took a Chester White gilt and Rebekah took a Berkshire gilt.  I think it's safe to say they had a blast showing their gilts and spending time with friends in the Swine Barn!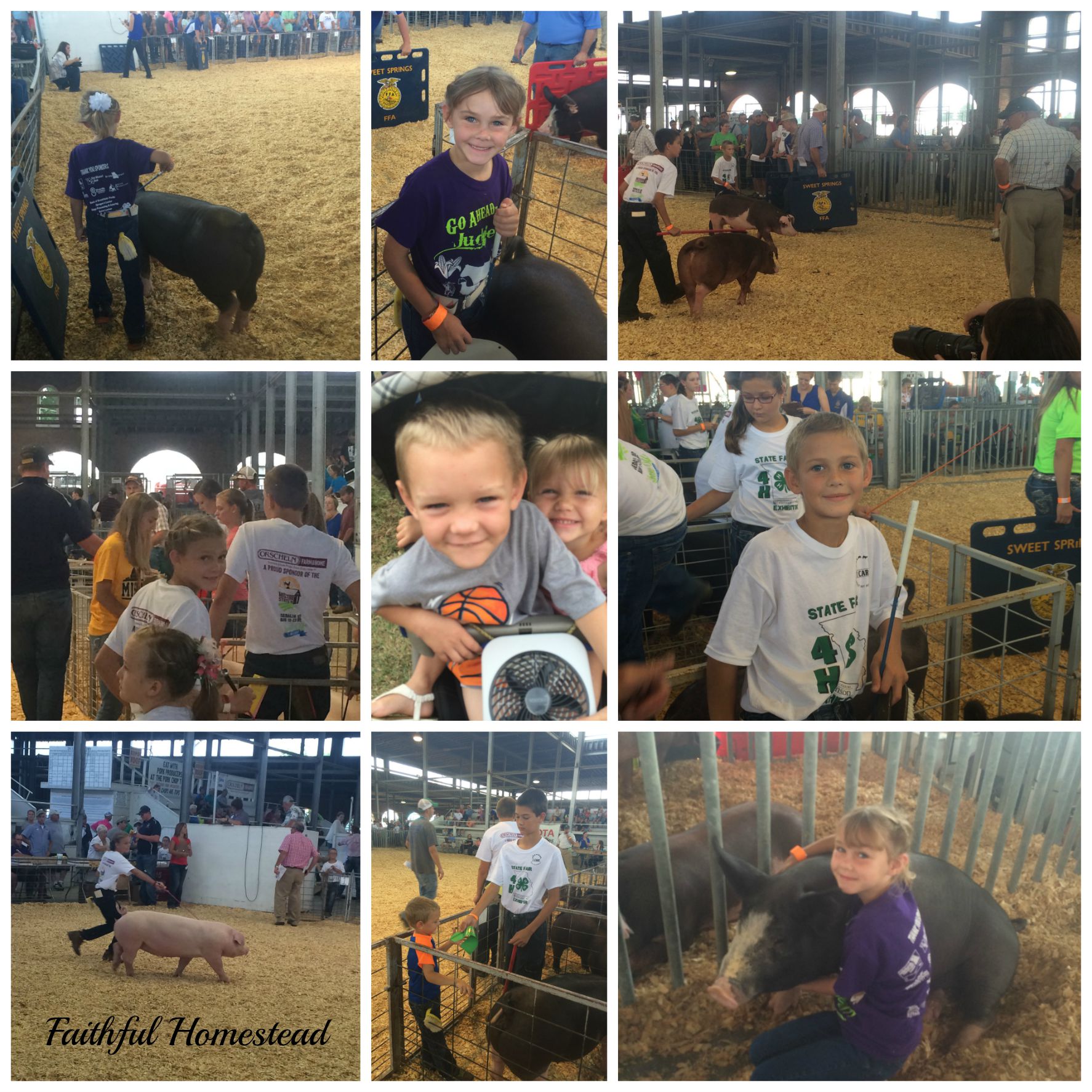 Brock, Adisyn and Eli all got to show their gilts in both the 4-H show and the Open Show.  However, since Rebekah is not yet a full-fledged 4-H member she was only able to show her gilt in the Open Show.
While we were there, some of us "camped out" in the Swine Barn next to the pigs (Adisyn, Eli, Rebekah and me.)  Scott, Brock, Quinton and Hannah opted for the comfort of Grandma and Grandpa's camper instead.  I have camped out in the livestock trailer many times over the years while showing cattle but this was my first experience camping in the Swine Barn.  It really wasn't too bad; although, it was really nice to get home to my own bed after spending two nights on a cot.
It's always fun to make the trip to the State Fair, but I am always very ready to be home and back in our routine following our time there.
Do you visit your local or State Fair? Have you ever exhibited anything there?
Blessings,
Jennifer