Often times our schedule is such that we don't eat supper until it gets dark, until then we are typically working outside on farm projects.  By that time, I am tired and want to fix a fairly simple, quick meal.  One thing that helps is when I take the time to prepare a crock pot meal earlier in the day.  This is one of our favorite crock pot recipes.
Ingredients
8 potatoes sliced thin
3 cups chopped ham (I typically use left over ham roast.)
1 cup broth or water
1 cup milk
2 cups sour cream
1/4 tsp granulated onion
4 T butter
8 oz. colby jack cheese
Method of Preparation:
Slice potatoes and place them evenly in the bottom of the crock pot.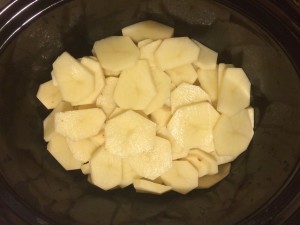 Spread the ham chunks over the potatoes.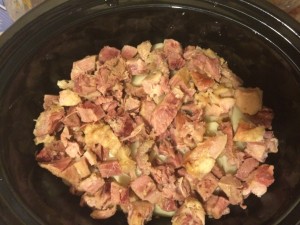 In saucepan, combine broth (or water,) milk, sour cream, onion and butter.  Heat until butter is melted. Pour over the potatoes and ham.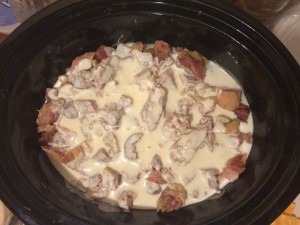 Slice cheese and lay over the top of the ham and potato mixture.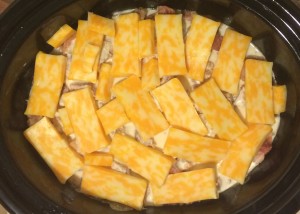 Cook on high for approximately 4 hours or on low for 8 hours
This makes a cheesy, tasty meal at the end of a busy day or anytime.
Blessings,
Jennifer
*I would really appreciate it if you would take the time to sign up to receive an email for each post so you don't miss anything. You can find the "Subscribe to Blog via Email" button at the top of the blog and enter your email.  Thank you!
Linked to: