With all the rain we have gotten the past two weeks, our everbearing strawberries are really producing again. All through the summer, they've produced a few strawberries here and there but now they are loaded with blooms, green strawberries and a few red ones.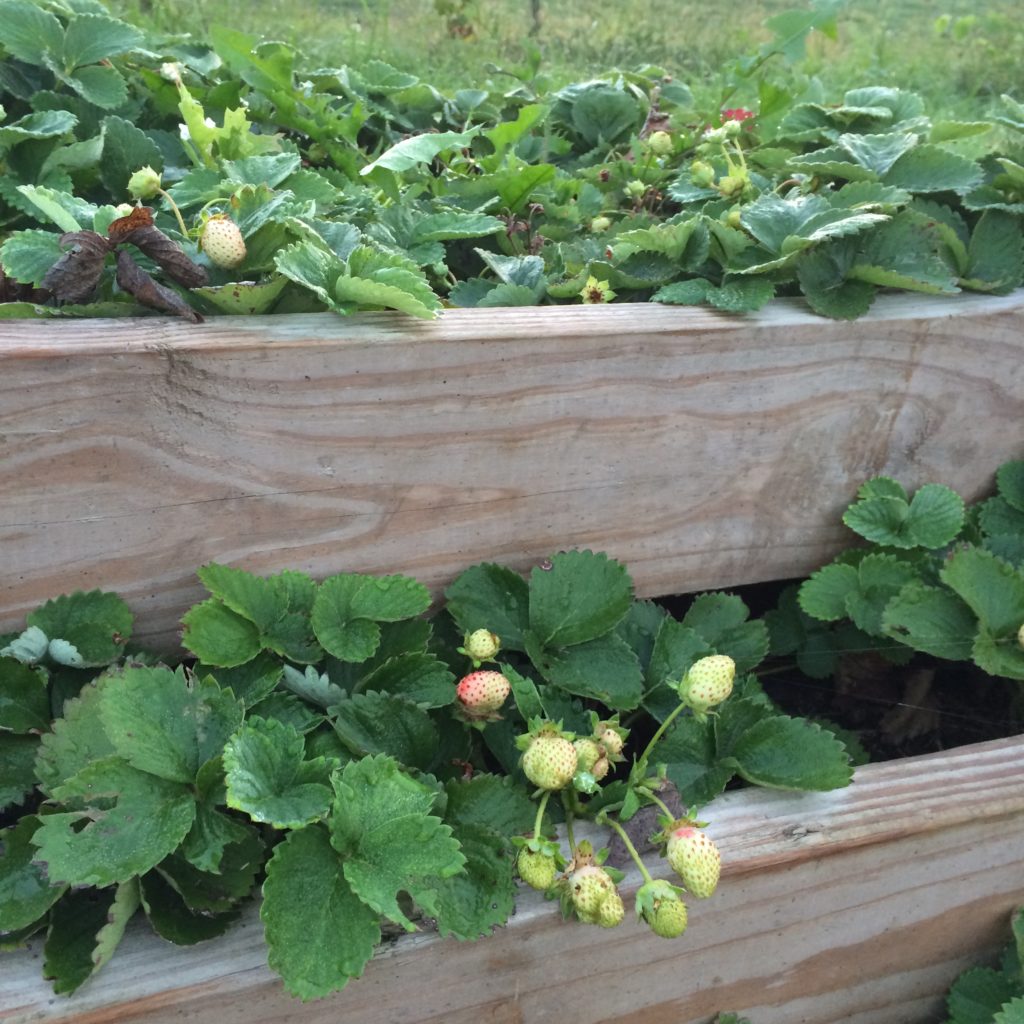 The taste of fresh from the garden strawberries truly is unbeatable (well, I think fresh from the garden, taste of anything is the BEST!)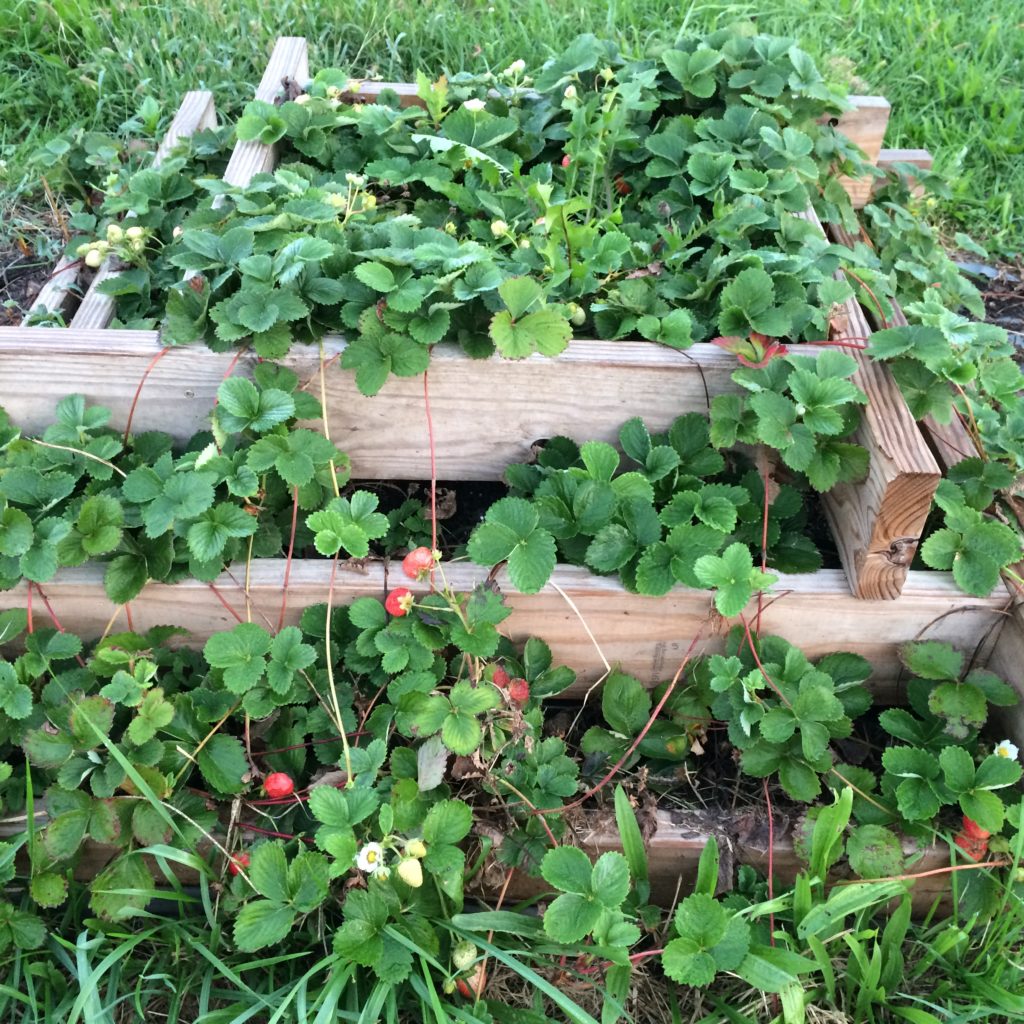 Both the everbearing and June-bearing strawberries have sent out lots of runners. I am excited that the size of our strawberry beds will be increasing and hopefully our strawberry harvests will as well. I haven't decided if I will make more raised strawberry beds like before or try a different design.
Blessings,
Jennifer
Linked to: