In 2010 Lynda Ackert, a Christian wife, mother and veteran educator, started Christian HomeSchool Hub (CHSH). After beginning her career as a public school teacher, she started homeschooling when she became a mother at the age of 33. Her teaching experience includes teaching stateside as well teaching overseas for the Department of Defense. She discovered that she has a love for creating educational materials for both teachers and homeschoolers. This wealth of knowledge and educational resources is available for a very reasonable price of $25 per year as part of the  CHSH Download Club. Recently,we have had the opportunity to review CHSH Download Club from CHSH-Teach.com.
 "Every child is a Masterpiece!" – Lynda Ackert's Motto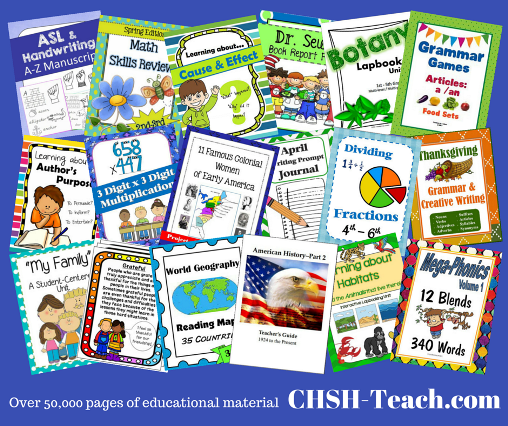 CHSH Download Club offers a search By Subject (as illustrated in the screen shots below). You can also search by Grade, classroom management and other Organizational helps and Miscellaneous (such as treasures from the past, lapbooks & notebooking pages, and fun pages.) The search function is very effective and easy to use. I really appreciate not having spend a lot of time looking through trying to find the resources that will work for us!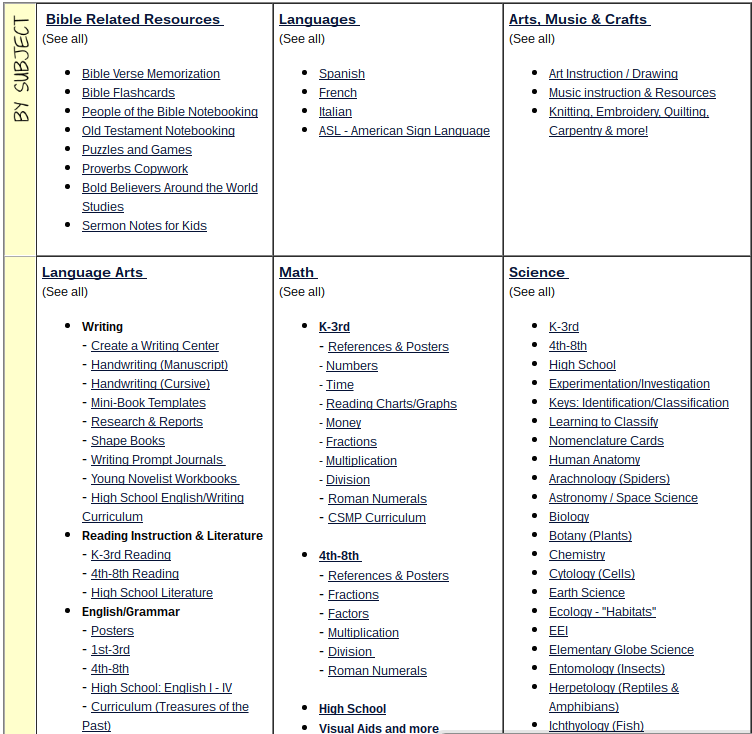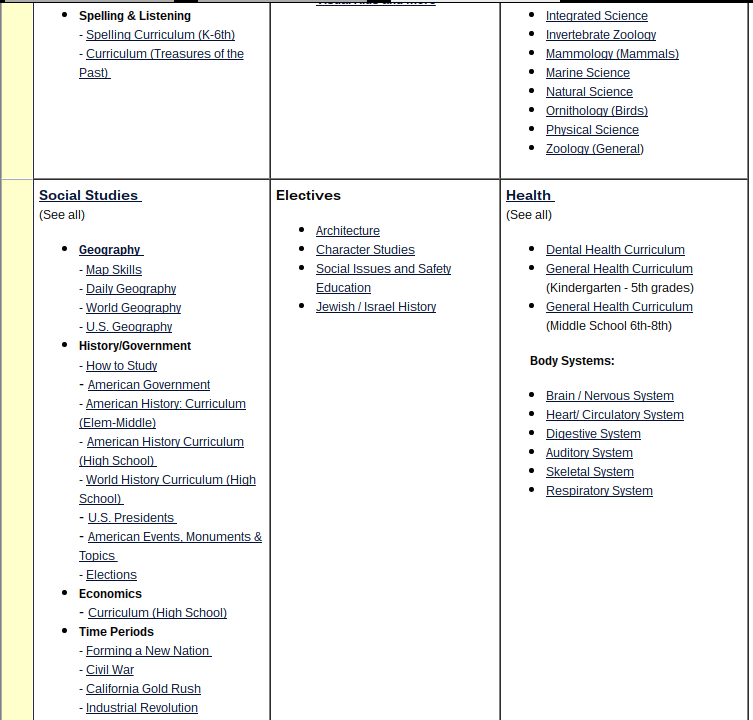 Since CHSH is a community, there are more advantages to belonging than just the vast array of downloads. You can participate in the forum and get your homeschooling questions answered. There are also specific forum pages for the different ages and needs; preschool, K-3, 4-8, high school, special needs, and gifted.
CHSH is constantly adding new resources, just in the few weeks since we started reviewing CHSH Download Club, there have been several more downloads made available. It's hard to tell you just how many resources are available through the Download Club. There are timeless classic books from authors such as Louisa May Alcott, Jane Austen, Frank L. Baum, John Bunyan, Thornton W. Burgess, Charles Dickens, Nathaniel Hawthorne, Washington Irvin, and Jack London to name just a few.
There are literature studies that accompany Newberry Medal Book winners. We have been using the literature study that goes along with Walk Two Moons by Sharon Creech. This particular literature study has questions that cover multiple chapters. Multiple choice review questions that cover the entire story. Writing with Vocabulary practice is also included, in which, the student has to compose a paragraph using four or five specific vocabulary words from the book. There are also Extended Activities that you can choose additional projects for your student to complete.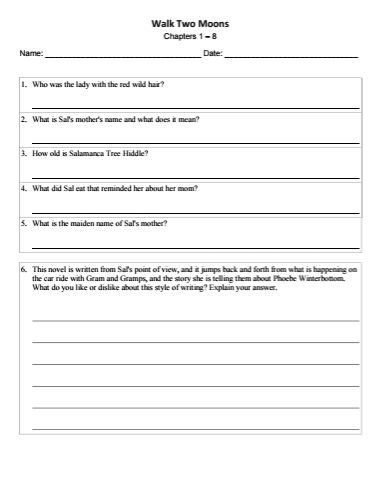 As as a member of CHSH, you can upload worksheets, lapbooks, unit studies etc. that you have created. So if you are creative in that way, CHSH might be a great way for you to share your talents.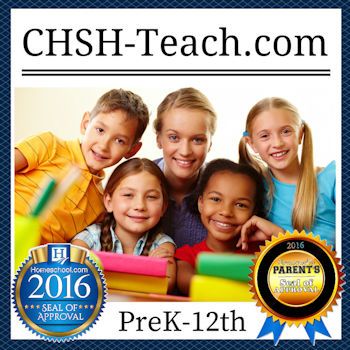 How Did We Use CHSH Download Club?
In addition to the literature studies, we have been enjoying some of the classics including the McGuffey Readers. We've also enjoyed some of the math games including Football Math.
CHSH is a great resource to help both homeschoolers and teachers alike. There are so many downloads available at a very reasonable price. If you are looking for a supplement to your current curriculum or if you are looking for a resource to use when creating your own curriculum, you will want to check out CHSH Download Club.
Connect with CHSH on these Social Media Links:
Facebook Group: https://www.facebook.com/groups/TheChristianHomeSchoolHub/
Facebook Page: https://www.facebook.com/ChristianHomeSchoolHubPage/
Twitter: https://twitter.com/TeachWithCHSH
Pinterest: https://www.pinterest.com/lyndaackert/chsh-teachcom-creations-by-lackert/
Google+ Group: https://plus.google.com/b/117967118184286217472/communities/108322787218266183941
Google Business Page: https://plus.google.com/u/0/b/117967118184286217472/117967118184286217472/posts
Linked-In: https://www.linkedin.com/in/lyndaackert
Tumblr: http://christianhomeschoolhub.tumblr.com/
I hope you will take time to read some of the reviews from other members of the Schoolhouse Review Crew by clicking on the banner below.

Blessings,
Jennifer