Do you have a child who is fascinated by airplanes and flight? Or maybe they are interested in aviation history. You will definitely want to learn more about an online resource that members of the Homeschool Review Crew have been reviewing from Doctor Aviation. These online training videos cover a wide variety of topics associated with aviation and aircrafts. Brock has had the opportunity to review over the past several weeks.

Who is Doctor Aviation?
Doctor Aviation is a former member of the Air Force including serving as both Command Pilot and instructor pilot. He was even a research pilot during the testing of the Strategic Defense Initiative (The Star Wars Program.) Doctor Aviation also taught aviation at the United States Air Force Academy and authored a book on CFIT, published by McGraw Hill.
Now a college professor, Doctor Aviation wanted to make a program available to learners everywhere and of every age to learn about the world of aviation. This led to the creation of the Doctor Aviation Educational Website.
Doctor Aviation Educational Website
The Doctor Aviation online program has life lessons designed for a wide variety of learners. The course is set up with 15 interesting and engaging lessons. Each lesson includes a 45-60 minute video covering three aspects of aviation; technical details, a notable aviation person and an important aviation event. There is also a pdf included in each lesson that contains a "To Learn More" section. This pdf includes extra materials such as additional readings, YouTube videos, and hands-on activites. There are also suggested research and writing assignments that correspond with the lessons.
Lesson topics include:
Major Components of an Airplane,
Axes and Forces,
Airfoils,
Lift,
Flight Controls,
Radar,
Propeller and Jet Engine Maintenance,
Airport Operations
Airspeed Indicator
Gliders, Helicopters, and Airships
With Doctor Aviation you can "Take Your Mind to Flight."
What Do We Think of Dr Aviation?
Dr Aviation is packed with information and Brock has been loving it. The kids aren't always so thrilled to be doing school in the summer but he truly has enjoyed the classes we've been reviewing. By completing this 6 month course, and part of the extra activities it would easily be a high school semester credit. Want to make it a one year credit? Complete the majority of the additional suggested activities. This is a class you really can go as in depth as you want. The additional activities include: supplemental readings, YouTube videos, movies, hands-on activities, research and writing assignments.
I really cannot emphasize too much how much Brock has enjoyed this class. I don't have to remind him to complete it, he enjoys it so much it's the first class he does. There have been several instances where he has mentioned some of the concepts he has been learning in everyday conversation. I always love it when what they are learning is making an impact in their daily thinking!
Connect with Doctor Aviation on these Social Media Links: 
I encourage you to read the reviews from other members of the Homeschool Review Crew by clicking on the banner below.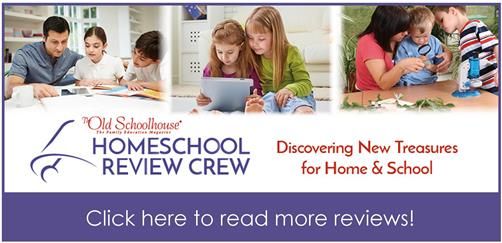 Blessings,
Jennifer