Have you incorporated audio books into your homeschool or family yet? If not, you are missing out, no I mean you really are!! Our family LOVES to listen Heirloom Audio Productions audio theaters. They are a great way to pass the time if you are traveling or simply listen to them at home. The most recent G.A. Henty book we've listened to is Captain Bayley's Heir.
Get ready to take a trip that starts in England, with two families that couldn't be more different. Mr. and Mrs. Hall and their crippled son, Harry, barely earn enough money to get by. On the other hand, cousins Frank, Fred and Alice live with Captain Bailey who had worked his way up through the East India company and had made a great deal of money for himself.
Although Harry is crippled from an accident when he was a young boy, he taught himself to play the violin. His father, John Hall, delights in bringing him new sheet music home whenever he can afford it.
Frank and Fred had been afforded a life complete with a high quality education at Westminster. However, Frank's life suddenly changes when he is falsely accused of stealing from the head master. He decided his best option was to set off for America and work to clear his name.
Frank embarks on quite an adventure coming to America. After nearly dying on the Mississippi and surviving an Indian ambush on a wagon train, he made his way to California to try to find his fortune in gold.
Live the Adventure Club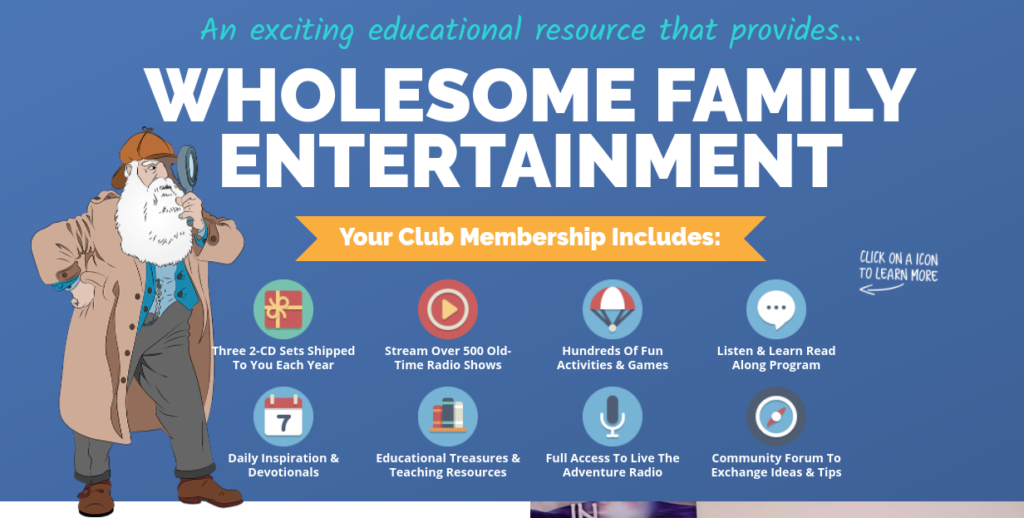 Members of the Live the Adventure Club, have access to downloadable bonus features including a study guide. Non-members can purchases the CD but do not have access to bonus features.
You might be asking for more details regarding the Study Guide. Let me tell you about it. For each tract on the CDs, there are three main parts to the study guide: Listening Well, Thinking Further and Defining Words. These questions and vocabulary lists are written to help listeners get the most out of the audio.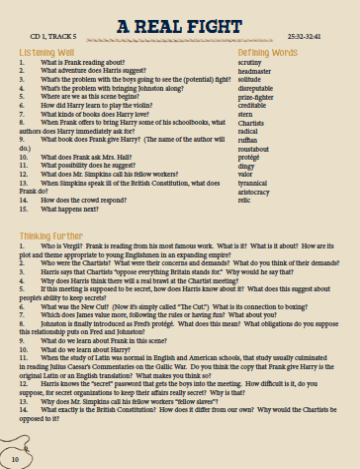 There are three parts to the Captain Bayley's Heir Bible Study: God's Grace, Becoming a Christian, and Honoring Your Parents.
The God's Grace study helps us understand that God's grace is the undeserved favor He bestows on sinners who deserve His wrath. For each subtopic about grace there are numerous bible verses to look up and read. See the picture below to get an idea of the study.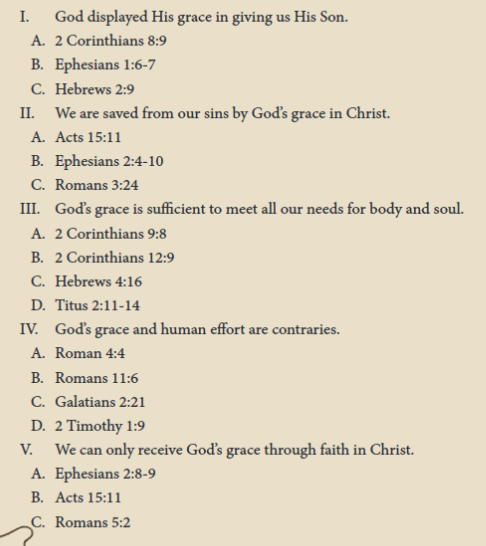 Becoming a Christian walks through the steps of why we would want to become Christians and how we can accomplish it. From "All men are sinners; no one is righteous in God's sight" to "The benefits of trusting Jesus include adoption into God's family, the presence of the Holy Spirit in our hearts and lives, and eternal life with Jesus now and in the world to come."
The final part of the lesson is on Honoring Your Parents. These important lessons encourage children to honor their parents in all matters including marriage.
We have been absolutely hooked on the audio theaters from Heirloom Audio since the first one we heard! Each of them has drawn us in from the very beginning. Captain Bayley's Heir was no different. We have already listened to it repeatedly. The story line is always top notch, I really mean it when I saw we love all the audios from Heirloom Audio Productions!!
Social Media Links: 
I encourage you to read the reviews from other members of the Homeschool Review Crew by clicking on the banner below.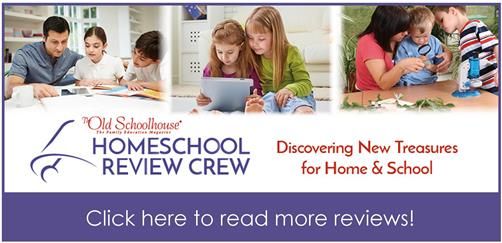 Blessings,
Jennifer