Despite the snow and cold temperatures, the kids and I are already dreaming of spring.  We have been pouring over the seed catalog deciding what varieties (some new, some tried and true) we would like to plant this year.  Each year, I have some seeds that I carry over from the year before.  I just store the bag of seeds in the refrigerator.  Last week, we planted some of those stored seeds indoors.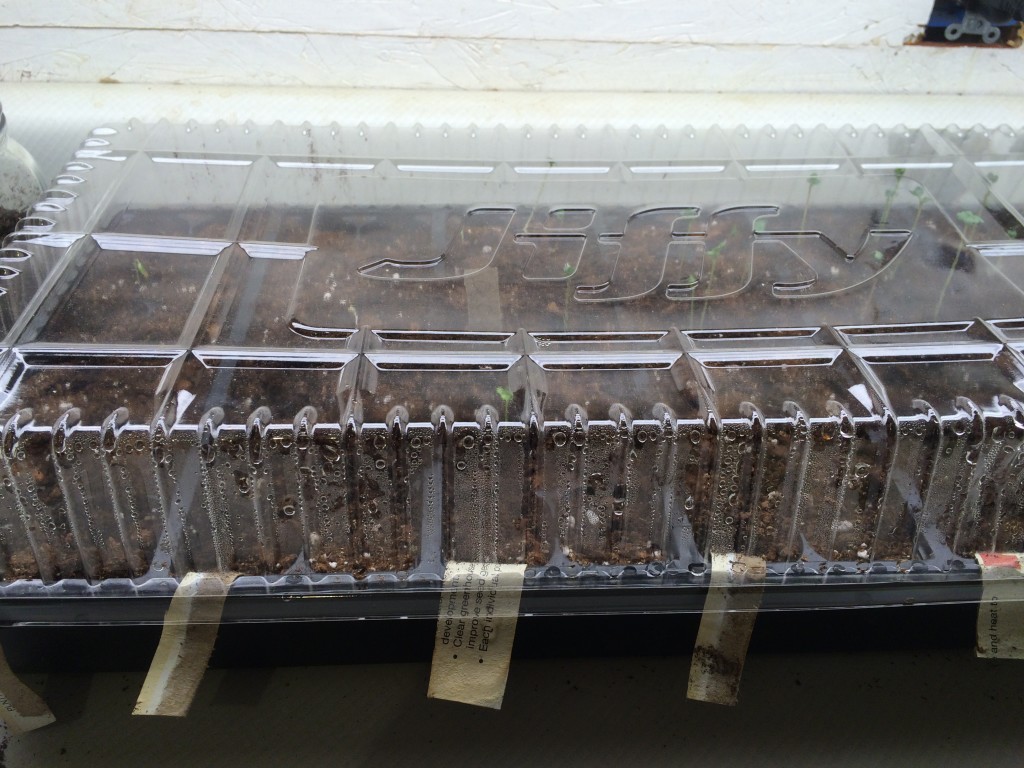 To start seeds, we just use a 72 cell mini-greenhouse that can be purchased from many different types of stores.  I purchased this particular one at our local Dollar-General for $5.  Somewhere I have two that I used last year; however with the move, I am unsure of where they are…  I'm sure I will find them eventually.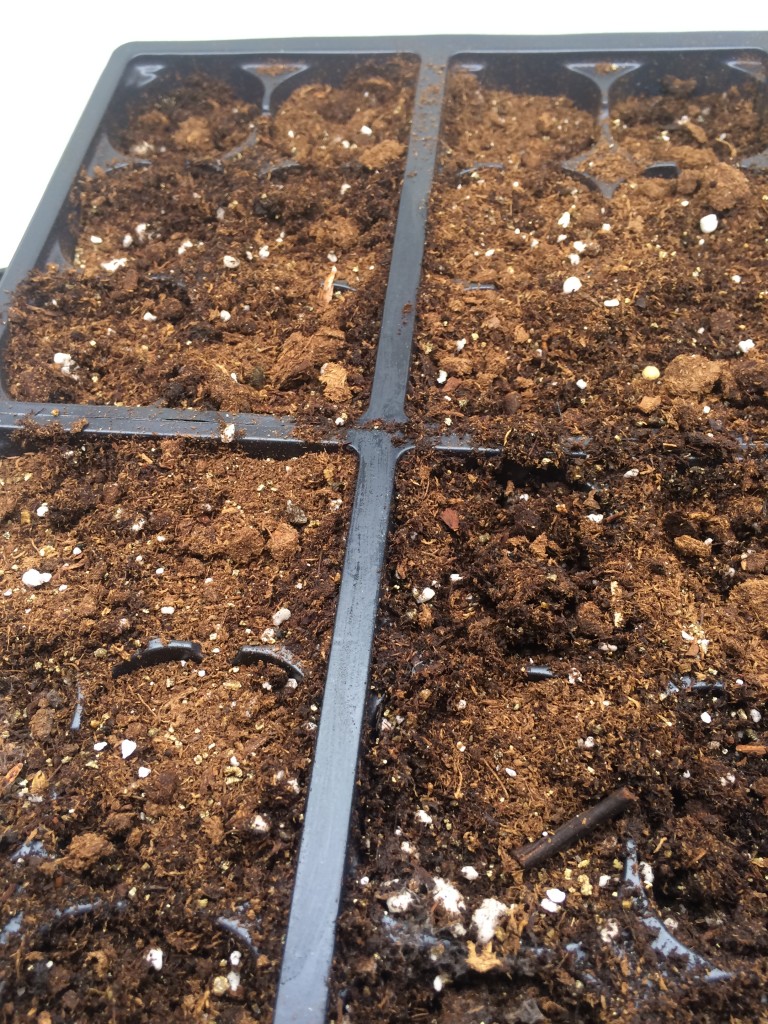 We filled each cell about 3/4 of the way full with a seed starting mix and then watered them.  Once the water had been absorbed into the soil we finished filling the cells.  Then we placed one seed (or sometimes two when the younger kids were planting) in each cell.
You are probably wondering what we planted.  Well we planted:
12 San Marzano Tomatoes
12 Rutgers Tomatoes
6 Early Golden Acre Cabbage
42 De Cicco Broccoli
So far the following have sprouted:
1 San Marzano Tomato
1 Rutgers Tomato
1 Cabbage
27 Broccoli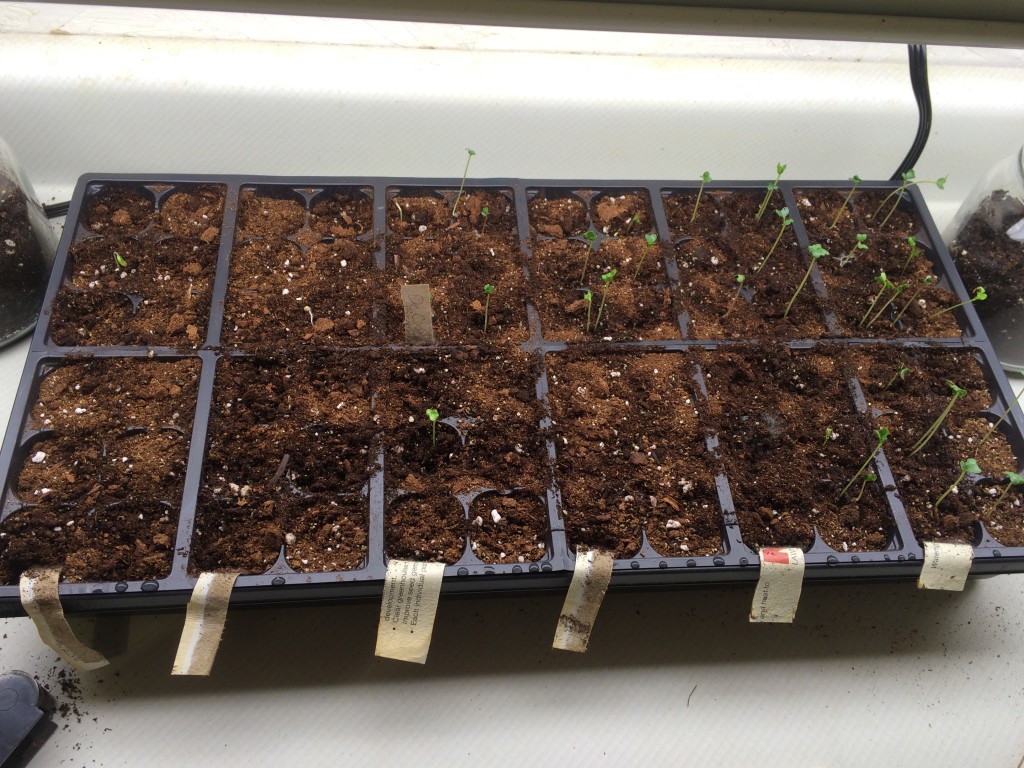 This is far more than I would have expected since we just planted them 8 days ago! The days to germination listed on the packages vary from 5-7 days for the cabbage, 7-10 days for the tomatoes and 10-14 days for the broccoli.
If plants grow better with love and attention, we should have some healthy, happy plants.  The kids make many trips a day in to check and see how many seeds have sprouted.
We are looking forward to starting other types of seeds including cauliflower, cucumbers, watermelon, squash and pumpkins.  As well as some marigolds and other flowers.
Do you you start your own bedding plants?  If you do,  what plants do you start?
Blessings,
Jennifer