As part of the 2015 The Old Schoolhouse Crew, I was given a Yearly Membership to SchoolhouseTeachers.com review. First let me just say that there really is something for everyone!
There are over 100 course offerings from preschool to adults: from Art Techniques and Simply Shakespeare drama to Science and Trigonometry to Homesteading and Whole Foods Cooking and lots of other great classes.
At first, having so many options was almost overwhelming.  I mean how is a mom with six very different kids going to choose what to focus on first?! I finally opted to start with  ASL Adventures (American Sign Language) class (but this certainly won't be the only class we complete.)
If  you have been reading for a while you might remember that when we lived in Iowa we were learning ASL from a dear friend.  I am so excited to be able to continue learning sign language along with the kids!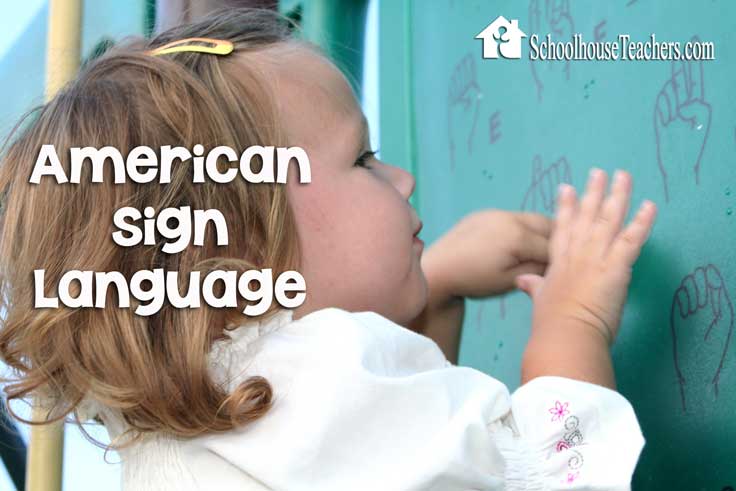 The SchoolhouseTeachers.com  ASL Adventure is a 16 week video course taught by Sandra Heflin.  The videos I have looked at are all about 30 minutes in length,  which gives you approximately 8 hours of ASL education! There are also downloads, quizzes and handouts to supplement your learning experience.  Upcoming lessons will focus on the manual alphabet, fingerspelling, greetings/introductions, numbers, time, holidays, adjectives, verbs and much more
In the introduction, we learned some important facts about the deaf community:
90% of deaf children are born to hearing parents.
Only 10% of those parents learn to effectively communicate with their deaf children.
There are between 24 and 30 million deaf and hard of hearing adults in the United States.
There are about 7,100 deaf children in the United States.
We already knew from our previous lessons that ASL is the third most popular language in the United States, behind English and Spanish.  For me, that makes it an important language to learn.
I have found that 30 minutes is longer than my younger kids want to sit in front of a computer screen learning ASL so I have decided that I will divide each lesson in half and we will learn ASL two days a week. The kids were relieved to have the class divided.
We are looking forward to learning  more about the deaf community and their beautiful language. As we learn more, we plan to have ASL only afternoons. I hope that by starting ASL with the kids when they are young it will be something that they can learn and enjoy for a lifetime.
Right now is a great time to sign up for SchoolhouseTeachers.com Yearly Membership, it is currently 40% off the monthly membership ($7.77 per month) and 50% off the Yearly Membership ($64.26 per year.)  The best part of this deal is that once you sign up you will keep this rate as long as you have a continuous membership.  That is a fantastic deal!  SchoolhouseTeachers.com is only on sale until 11:59 pm ET Christmas Day so don't wait.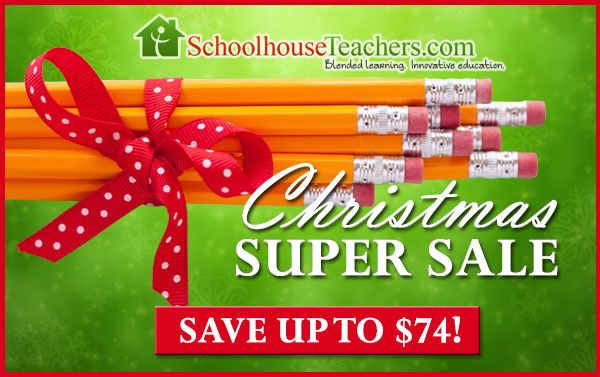 I am really looking forward to exploring more of the course offerings on SchoolhouseTeachers.com.  I sure hope you will join me in exploring SchoolhouseTeachers.com!
Blessings,
Jennifer