Water. One of the hardest things about Management Intensive Grazing (MiG) is having water where you need it. Part of our EQIP contract involved burying 7000 feet of water line, installing 10 tire tanks, and installing a new submersible pump in the pond. That all sounds easy enough. Right?
We had planned to have the new water system completed by the end of December. That's what we had planned, but life doesn't always go as planned.
What really happened is that the contractor who was trenching in that 7000′ didn't show up to trench until February. Right when Scott is the busiest at work due to calving season. Although we hired most of the trenching done, we still had to set up the submersible pump, pressure tank and install the cattle tire tanks. We were very thankful that we had unseasonably warm and dry weather, so we were able to get along pretty well considering Scott's limited time to work at home.
This was all new to us so we have been learning along the way.
The contractors had brought the water line and the drain line up where the tanks were to be set. We rented the mini-excavator and Scott dug out where each tank would be set. The depth of each location varied a little bit depending on the size of the tire.
The black pipe was the 1.25″ waterline, the white pvc is the drain line. Scott cut the drain off to match the height of the bead of the tire when the reducer was connected. He then used duct tape on the opening to prevent concrete from getting in the drain line.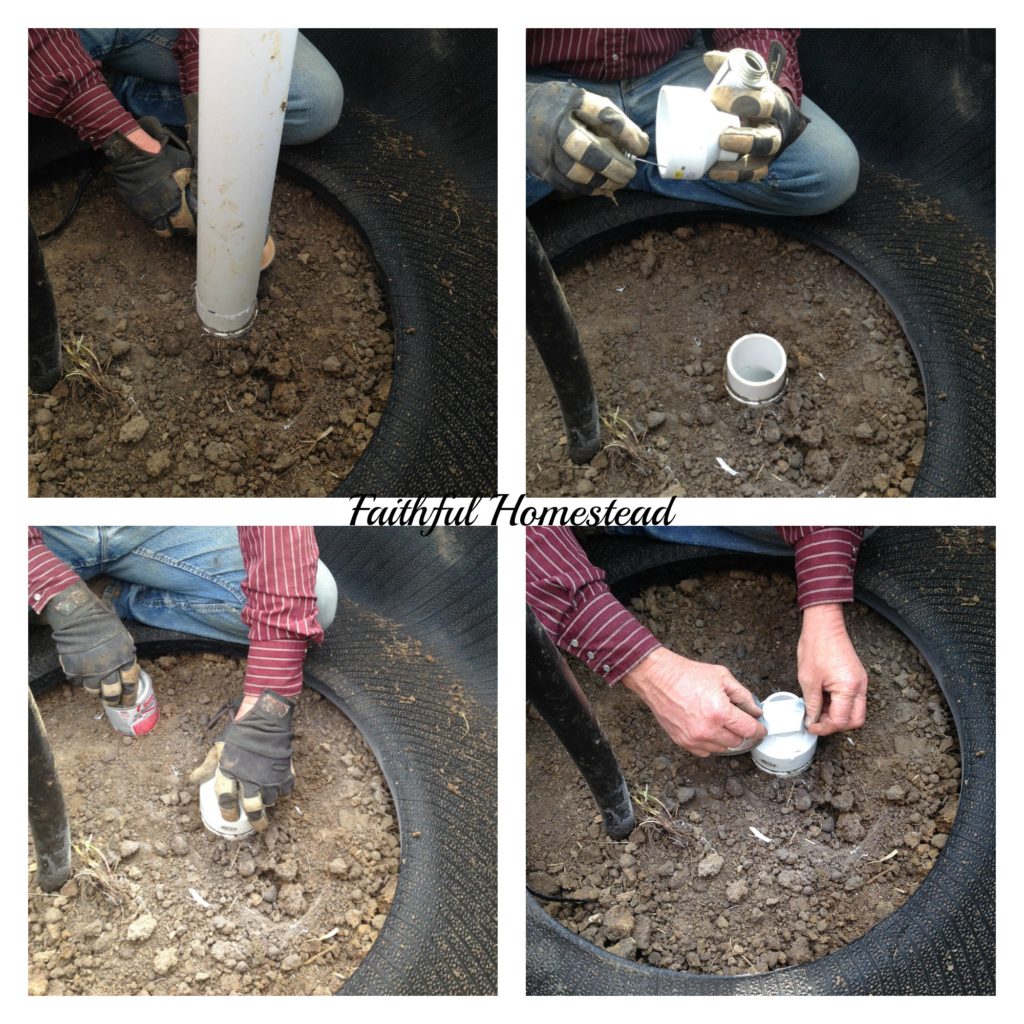 In  Tire Tank Installation Part 2, I will illustrate how we put the concrete in the tanks and finished them.
Blessings,
Jennifer