We finished building the new farrowing huts with virtually no time to spare.  So far the design of the huts seems to be working well.  We have been busy, busy with taking turns checking on sows and gilts pigging around the clock.  All the hard work pays off though when we see those healthy, cute baby pigs thriving!!
We intentionally do not bed the center aisle so that the sows will pick a hut to farrow (have baby pigs) rather than farrowing in the aisle.  This is also where we feed and water them.  Each of the huts are 6'x8′ with an area in the back designed for the baby pigs to be under the heat lamp.
We also got the new doors built and installed on the west side of the farrowing barn.  We purchased some used metal for the doors.  The door kit we purchased made building the doors go fairly quickly.  Hanging them was a little bit challenging but with the help of the older kids we got them up.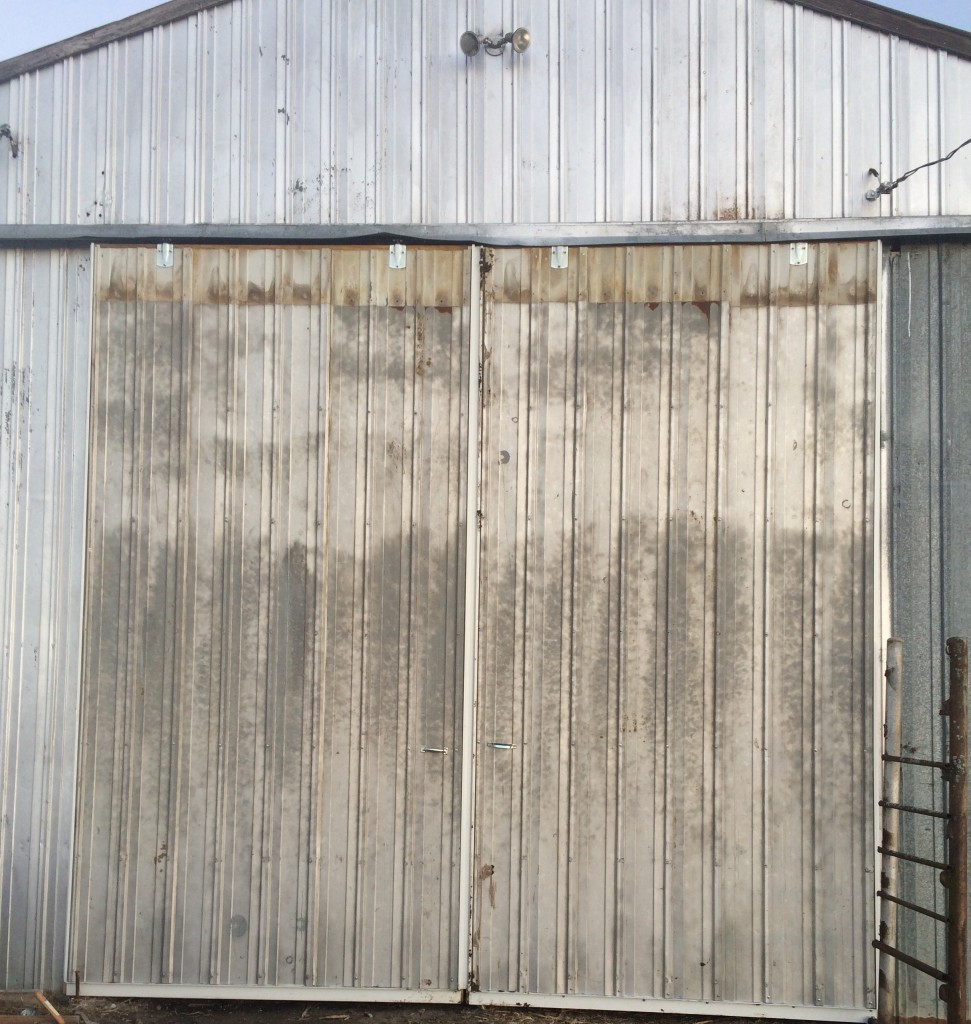 Blessings,
Jennifer