"As Christians, our worldview is shaped by the absolute truth found in the Bible. God gave us detailed instructions: Love your neighbor. Be honest. Worship no one and nothing but Him. And through it all, keep your eyes on Jesus (Hebrews 12:2)", from the introduction to Captain Absolutely.
Captain Absolutely the cartoon novel from Focus On The Family is jam-packed with action, Bible truths and fun. We have recently had the opportunity to reveal Captain Absolutely. I can safely say that it was a hit at our house! When it arrived in the mail, Mr. B took it and disappeared. It was one of those "can't put it down" books.
His Review
The story of Captain Absolutely starts with two friends, Josiah King and Darren Gray, in the library. When Darren Gray, one of the friends, dropped a sunflower seed into the keyboard of the computer short circuiting it and causing an explosion.
Josiah got stuck under a lot of debris. He found a Bible while he was stuck and he started reading it.  A leak from the city's radioactive core was leaking into the area where he was stuck. He got super powers from reading the Bible and the radioactive core leak. He wasn't rescued until the next morning. After he was rescued he became known as Captain Absolutely and started to fight villains
His friend ended up being a villain, Dr. Relative. His views changed depending on how it benefited him.
Some of the other villains' names are Fear Chemist, Unifier, Baron Von Confuser,  Cap'n Crastin, Farmer Vile, Sloppy Joe and Edward Snooze.
Captain Absolutely had learned that he must absolutely stand for truth. Throughout the book all the hard things in life were the villains. Captain Absolutely defeats each of them by using God's word and God's help.
I would highly recommend this book as one to read. I am passing it on to some of my friends to read also.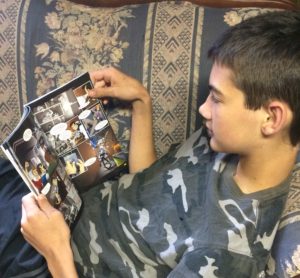 I've said it before, but I'm thankful for wholesome reading material that is appealing to the kids! It's always good when they can hear a good message from someone other than just their parents.
Connect with Focus on the Family on these Social Media Links:
I encourage you to read reviews from other members of the Homeschool Review Crew by clicking on the banner below.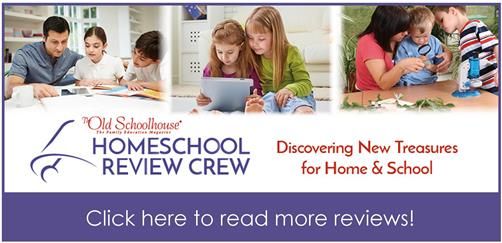 Blessings,
Jennifer