Like most other homeschoolers, we have always had a limited budget for homeschool curricula. Just because you have a limited homeschool budget doesn't mean you have to miss out on wonderful learning opportunities.  In fact, I have always tried to make sure that the kids have a very rich learning experience.  My goal is to have "big time learning on a small time budget!"
Throughout our 8 years of homeschooling, I have tried several different styles of home education with the kids.  We started with a workbook based program when Brock was in Kindergarten.  That worked fine when I had just one student but as Adisyn and then later Eli began school it became difficult to keep up with so many different curricula.  (I know that there are other families that this style of home education has worked great, it just wasn't a good fit for us.) At that time, I began to learn more about literature based curricula.  I was intrigued at the idea of having everyone learning the same period of history, Bible study and science together.  Each child still has their own math and reading program.
I  use the recommended book lists from these companies to pick out our books for each time period we were studying.   I also watch for free resources through websites like Free Homeschool Deals and CurrClick for not only what we are studying now but will in the future.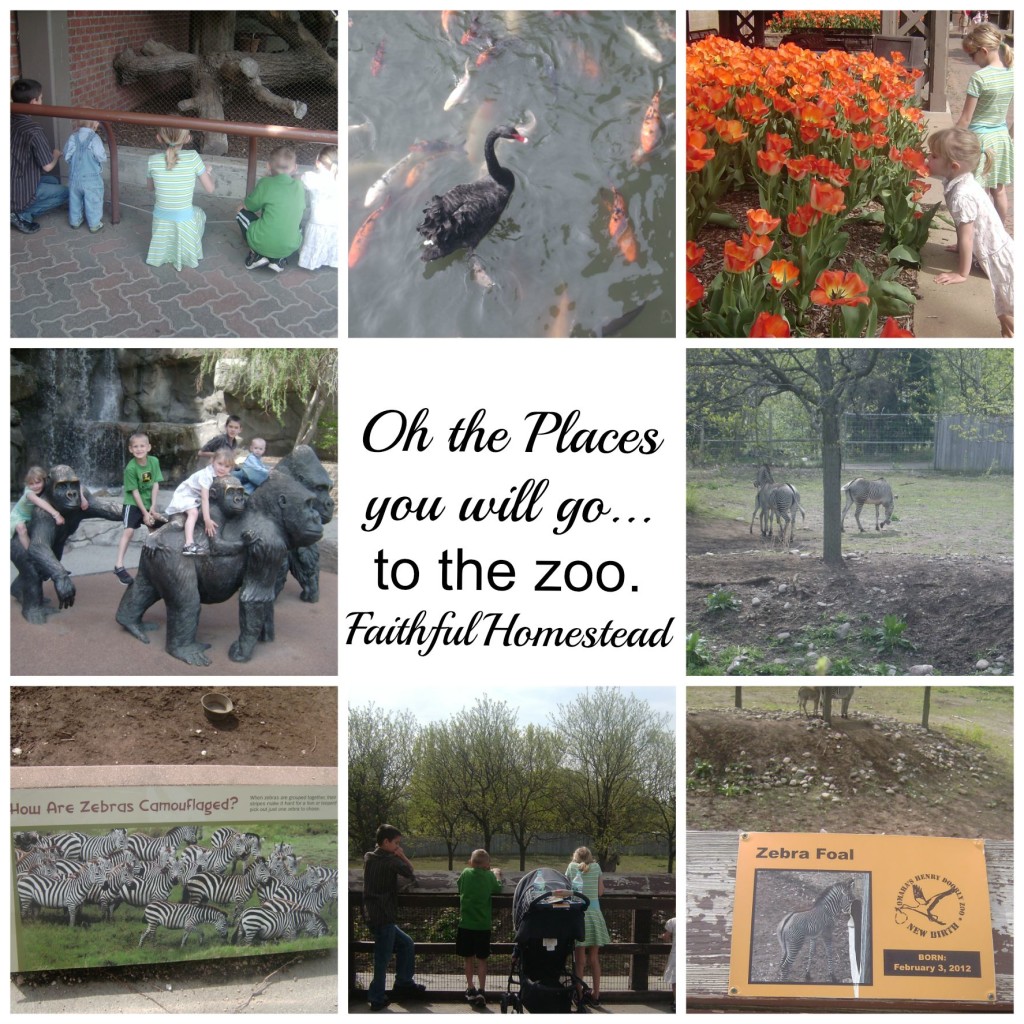 I also like to take the kids on educational field trips such as museums, the zoo etc.  I have found that sometimes it is cheaper for our family to buy a membership than it is to make a one time trip.  Depending on the size of your family this might be true for you.
Some places have special discounts for homeschoolers or groups.  Some ideas for those in the Missouri area:
Crown Center District (in Kansas City) Homeschool Week:  Includes special offers for Union Station, SEA LIFE, National World War I Museum at Liberty Memorial (one of my kids' favorite museums), LEGOLAND Discovery Center, Kaleidoscope, the Hallmark Visitors Center, The Coterie and others.
Missouri History Museum in St. Louis: This one looks like we need to visit!
Some museums, zoos, parks and historic sites are FREE!
This only a sampling of the kinds of educational opportunities available in Missouri.  A good way to find these types of activities near you is to check out your state's tourism website.
It is possible to have big time learning on a small time budget!  Enjoy the journey!
Blessings,
Jennifer
*I would really appreciate it if you would take the time to sign up to receive an email for each post so you don't miss anything. You can find the "Subscribe to Blog via Email" button at the top of the blog and enter your email.  Thank you!
 ~This post contains affiliate links which help support this blog.~