This week I think we finally managed to figure out the solar water pump set-up. I am so excited! We added a second solar panel in a series and it seems to be doing the trick.
Adisyn has been busy making goat milk soap the past few weeks and even tried her hand at Kathi's (at Oak Hill Homestead) shampoo bar recipe today. I can't wait to try them out!
I have enjoyed getting the chance to read the posts that were linked up last week. Thank you to those who linked up!!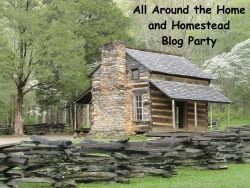 I hope you have a great week! Make sure to check back later in the week to see the posts that are linked up.
Blessings,
Jennifer