Sometimes life does not go the way we want or expect it to. At the beginning of the year, I had the best of intentions to share how we build our food storage. However, as it turned out I really haven't been able to build it much until now.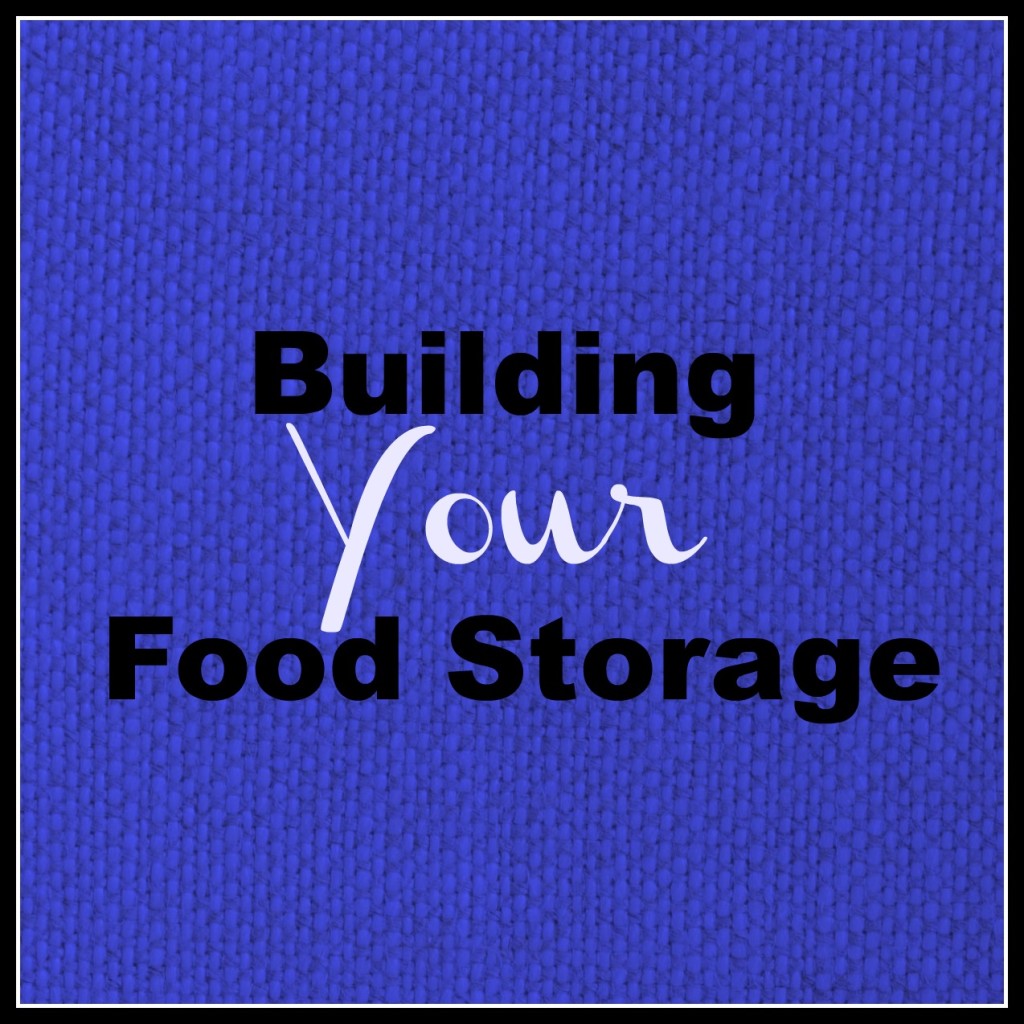 Summer's bounty generally gives me an opportunity to can lots of different fruits and vegetables. In addition to putting up the excess from our own garden, I glean from others. Typically, this gleaning comes from trees that people have in their yards that they don't want the fruit or nuts from. Through the years, I have been able to put up large quantities of apples and pears from such trees.
Another way I have found to put up fruit is by purchasing it from the grocery stores in bulk quantities. Often times if I ask if they have case specials, they will give me a better price than is advertised.
Most recently, I was able to take advantage of case specials when a local grocery store was selling out. This store has recently changed ownership and they had marked everything in the store 20% off. I took advantage of the sale and purchased several items in larger quantities so that I could add them to our storage.
On their final day they marked everything 25% off, so I decided to go back to see what was left. Most of the shelves were pretty bare, however, I was still able to find a few things that we really like on sale.
One of the things they had were three boxes of California Peaches. Generally, I like to get locally grown produce as often as possible. But since we are completely out of canned peaches and the local peaches are just getting started, I decided to ask how much they wanted per box. The sign for the peaches said $1.19/lb so with the 25% they would have been $.89/lb. The cashier called the manager and asked him. He priced each 25 lb. box at $10. In other words, I got them for $.40/lb. Just because I asked, I got a better deal!
My point is, don't be afraid to ask about getting a better deal.
Also don't be afraid to ask about that tree that you see that no one is picking the fruit off of. If the owner is mowing under the tree but doesn't want the fruit then he has to pick up the fallen fruit in order to mow. Often they will be happy to have someone come and take the fruit so they don't have to mess with picking it. It saves them time and frustration to have someone pick the fruit.
I hope that this helps you have some ideas of how to build your food storage on a budget! Be on the lookout for those abandoned brambles, fruit and nut trees so that you too can glean for your family.
Blessings,
Jennifer