Recently, we were able to travel down to the Missouri State Fair (MSF) to watch part of the dairy goat show. The goat enthusiasts in our house really enjoyed it. Rebekah decided that she really, really wanted to get a Nubian rather than stick with Alpines like Adisyn. So a few weeks ago, we took her to get her first Nubian doe. She really had fun looking at all the Nubians while at the state fair.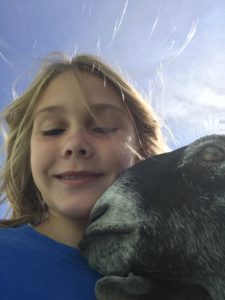 Our trip to the MSF also worked out well  because our pig enthusiast has been wanting to get another Duroc gilt and the Durocs were at the fair at the same time. So, not only did he get to walk through and see many nice Duroc gilts, he was able to purchase one and some friends dropped her off on their way home. Hopefully, he will have a nice litter of pigs in December.
Right before the MSF, Eli added three (2 aged ewes and a ewe lamb) Tunis ewes to his flock. He has been wanting to get some for some time, so he was quite excited to get them! He turned the aged ewes in with his Tunis ram right away, hopefully, his flock will expand this winter.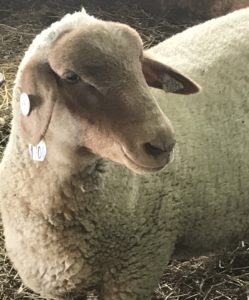 I love that although we are not wealthy, the kids are able to explore their interests. Having their own livestock to love and care for has taught them many life lessons. Some of those lessons are hard! When an animal gets sick and dies despite treating it and doing our best to care for it, that is hard! But then when there are new babies born with the promise of hope for the future, it is so rewarding.
Blessings,
Jennifer