Don't you love how their are life lessons all around us? Recently, when we were cutting wood, we experienced some of those lessons first-hand.
Scott started teaching Brock how to use the chainsaw. I so appreciate that he is able to teach him another important life skill!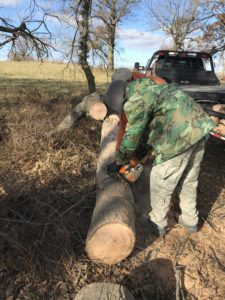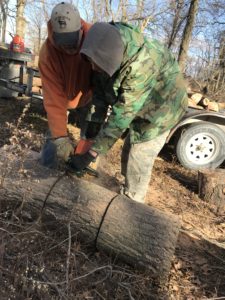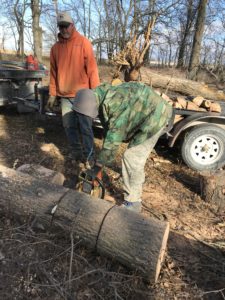 Most of the wood splitting was done by Brock, but I decided I would do a few pieces also. You can see that I obviously wasn't getting along very fast on this one.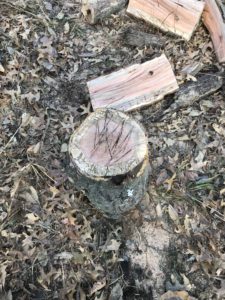 It got me to thinking about life. You see that piece of firewood was harder to split apart because it had knots in it. When it did finally split the inside revealed a branch that had died long ago and the tree had grown over it.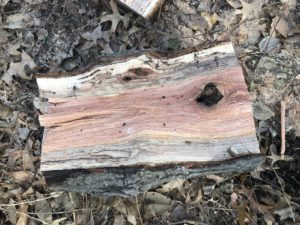 Our lives are much like that piece of firewood, those hard experiences develop "knots" in our lives which make us much stronger. It's hard to be thankful for those hard times but it's important to remember that God uses those times for two important reasons 1) so that we will rely on Him and 2) to make us stronger.
I am thankful for these and other life lessons!
Blessings,
Jennifer
Linked to: