I've had the opportunity to enjoy the latest CD from Kari Jobe entitled The Garden. And enjoy it I have! It is packed with great songs! The title track The Garden is a beautiful reminder that God never leaves us.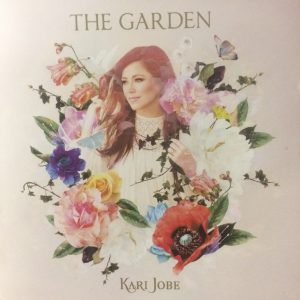 This new album has 14 songs:
The Garden
Let Your Glory Fall
Heal Our Land
Lover of my Soul
Speak to me
Fall Afresh
I will Sing
Miracles
Closer to Your Heart
Oh the Power
The Cause of Christ
Here as in Heaven
Come Alive
On the Throne
One of my favorite songs is entitled Heal Our Land. Here are the lyrics:
You take our lives, flawed, yet beautiful
Restore, refine, Lord. You're merciful
Redeem, revive
Spirit of God, breathe on Your church Pour out Your presence
Speak through your word
We pray in every nation. Christ be known
Our hope and salvation, Christ alone
New power, new wine
As divisions fall
One church, one bride
Jesus, Lord of all
With one we cry
So, God we pray to You
Humble ourselves again
Lord, would You hear our cry
Lord, will You heal our land
That every eye will see
That every eye will see
That every heart will know
The One who took our sin
The One who died and rose
And when Your kingdom comes
And when at last You call
We'll rise to worship You alone
As our country and world are so divided right now, I yearn for God to heal our land. This song really resonates with me!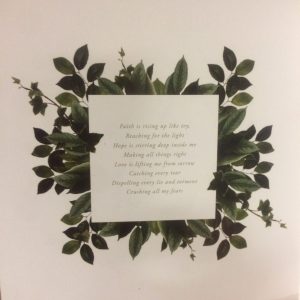 Social Media and Other Important Links:
Album cover
Promo photo
Video
Buy link
Streaming link
Now I get the chance to share a copy of The Garden by Kari Jobe with one reader. Enter below for your chance to win.
Blessings,
Jennifer
Only one entrant per mailing address, per giveaway.  If you have won a prize from our sponsor Propeller /FlyBy Promotions in the last 30 days on the same blog, you are not eligible to win.  Or if you have won the same prize on another blog, you are not eligible to win it again.  Winner is subject to eligibility verification.