The ESV Illuminated Bible-Art Journaling Edition features over 500 beautiful hand-lettered gold ink illustrations. Artist Dana Tanamachi talks about the opportunity to create these beautiful illustrations in this video. The text is printed in a single-column with extra-wide margins to allow plenty of space for note-taking, prayers and personal drawings. The cream-colored paper provides a perfect backdrop for this Bible.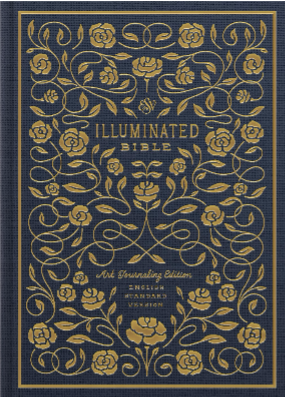 Each book of the Illuminated Bible has a full page illustration in metallic gold.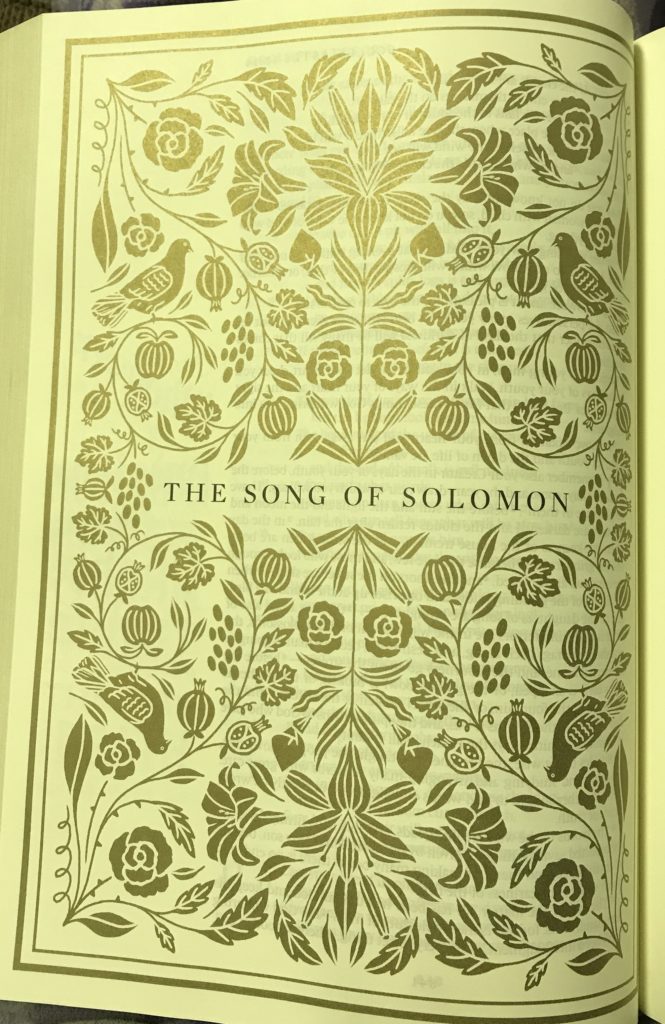 Every piece of art was hand-drawn.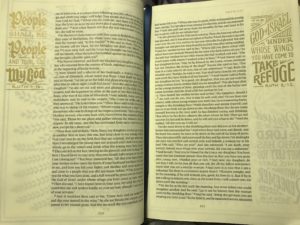 Adisyn loves to draw and when she saw this Bible she immediately asked if she could have it. She was so excited when I told her yes! I think she will enjoy this beautiful Bible for many years to come.
Social Media Links for Illuminated Bible:
I am so excited to be able to offer a giveaway of one copy of the ESV Illuminated Bible!! Thank you to FlyBy Promotions for providing the free copy!
Blessings,
Jennifer
"Disclosure (in accordance with the FTC's 16 CFR, Part 255:  "Guides Concerning the Use of Endorsements and Testimonials in Advertising"):  Many thanks to Propeller Consulting, LLC for providing this prize for the giveaway.  Choice of winners and opinions are 100% my own and NOT influenced by monetary compensation.  I did receive a sample of the product in exchange for this review and post.