Have you looked for a way to build a strong foundation for your struggling or young reader? I have long suspected that part of my children are dyslexic. Two of the younger dyslexics have struggled quite a bit with reading even though we have worked through numerous phonics programs. So this year for reading, I decided I would use the McGuffey Reader with the older one to see if it would help build a stronger foundation for this child and give him more confidence in his reading. Then when we were given the opportunity to try out Eclectic Foundations Language Arts Level B which utilizes the McGuffey Reader which we were already using, I decided it was worth a try. Guess what, I'm glad we gave Eclectic Foundations a try!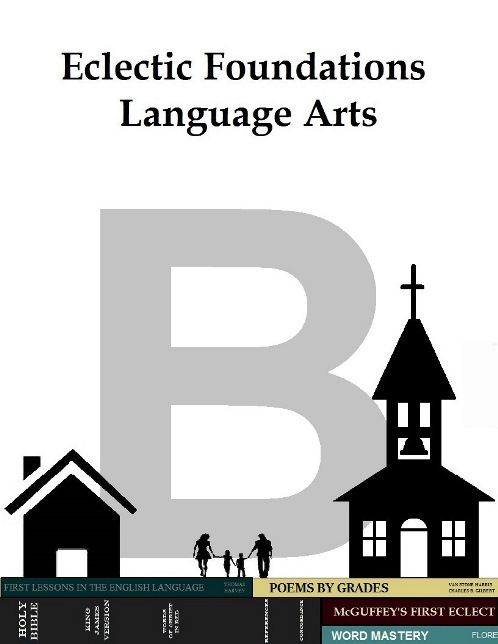 For this review, we received the print version of Eclectic Foundations Language Arts Level B. This included the Teacher's Guide, Student Workbook, McGuffey Word Cards, and Phonics Practice Sheets.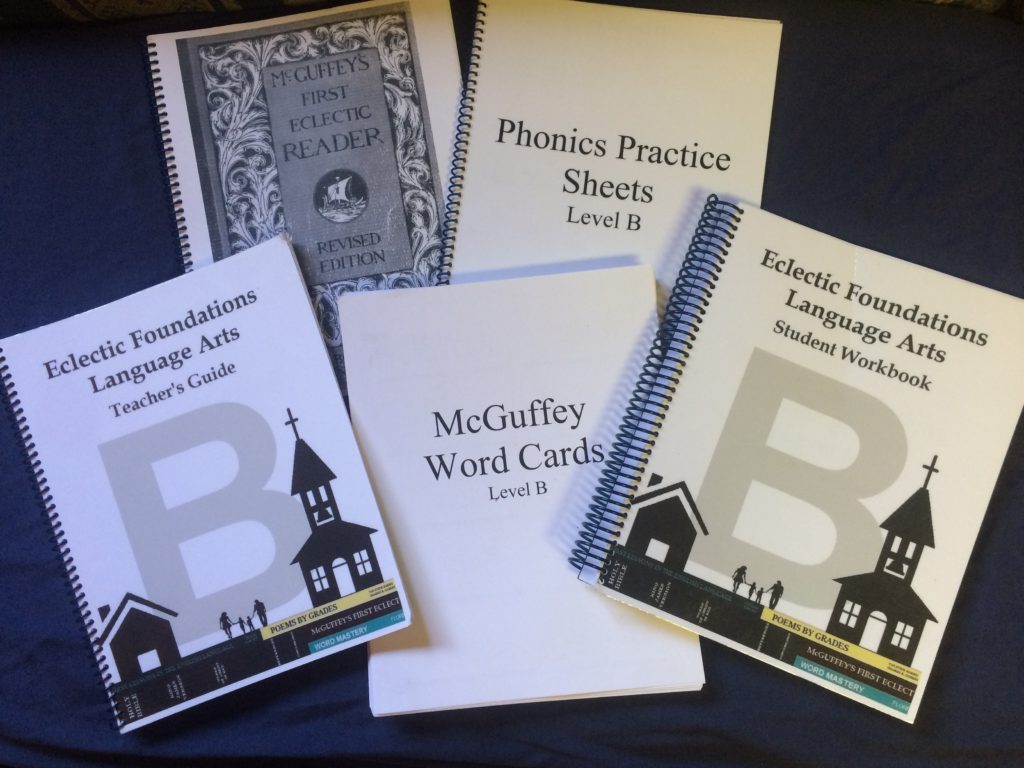 I would really recommend the print version unless you have a cost effective way to print the 520 pages that make up the Eclectic Foundations Level B; Teacher's Guide, Student Workbook, McGuffey Word Cards, and Phonics Practice Sheets. You will also need a copy of The McGuffey Reader Revised Edition which is is also quite long at 104 pages. Since The McGuffey Reader is public domain, you can download it for free from the Eclectic Foundations site here.
The Teacher's Guide features 144 one-page lessons. The lessons are broken down into five parts: McGuffey's, Phonics, Handwriting/Copy work, Poetry and Grammar. Here is a sample photo from Lessons 50 and 51: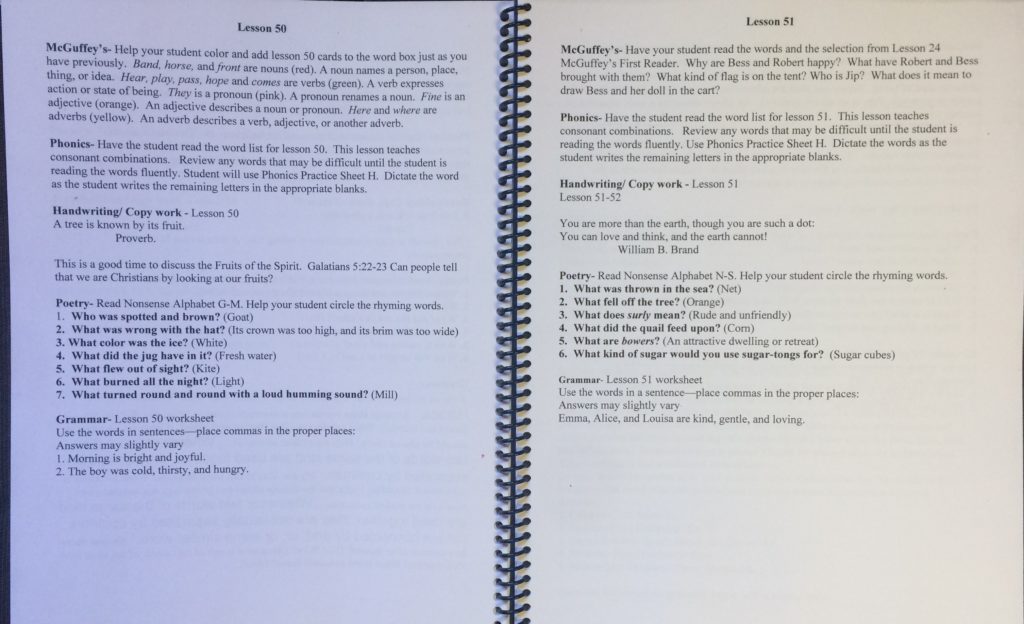 The Student Book is a huge resource! It contains all the word lists, copy work, grammar lessons and poems. Cursive is taught from the very first lesson. Each of the first 26 lessons focus on learning the letters of the alphabet. Beginning in lesson 27, the student has sentences to copy.
I really like the Phonics Practice Sheets!! They are a great way for practicing spelling words and word families. These sheets are laminated card stock which is bound together. By using a dry erase marker they can be used over and over again. And even when the three year old decides that she is also going to do school on the weekend and no one cleans it off until Monday; the dry erase marker comes off easily. Of course, I'm not incriminating the three year old at our house of this. 😉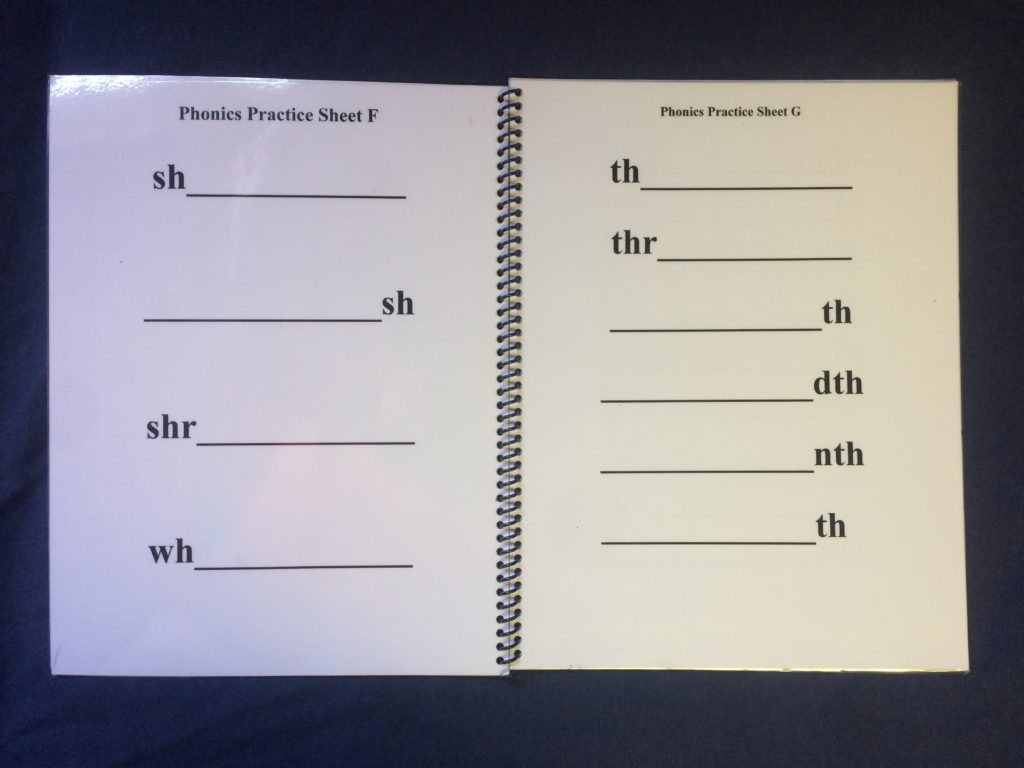 The Word Cards are printed on card stock and feature outlined letters making them easy to color. These words correspond to the words used in the McGuffey Reader. Each type of word has a different color, i.e. nouns are red, pronouns are pink etc. This method of coloring the types of words a particular color really helps those hands-on kids!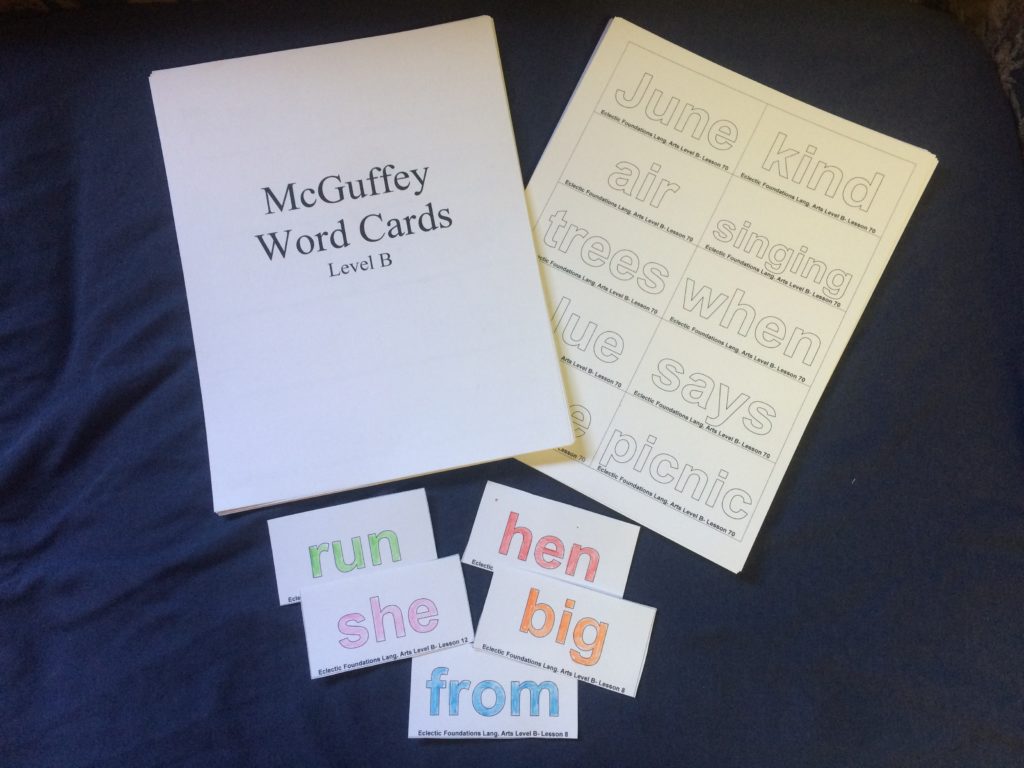 Interested in Eclectic Foundations but not sure which level to pick? On the website they have a page devoted to helping you pick the right level. I found this page to be very helpful.
I really like that my struggling reader is really becoming more confident!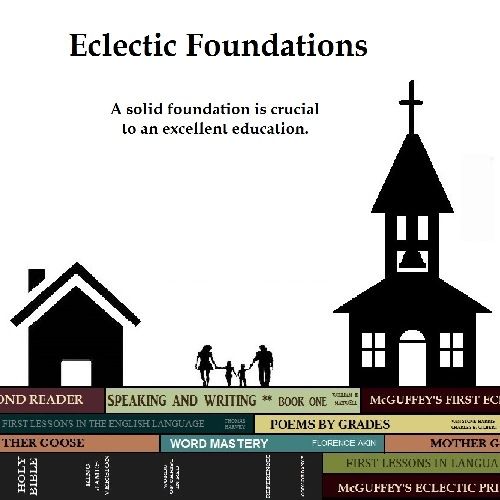 There are currently three levels of Eclectic Foundations Available:
Eclectic Foundations Language Arts Level A
Eclectic Foundations Language Arts Level B
Eclectic Foundations Language Arts Level C
Be sure to Connect with Eclectic Foundations Facebook
I encourage you to also read other reviews from the Homeschool Review Crew by clicking the banner below.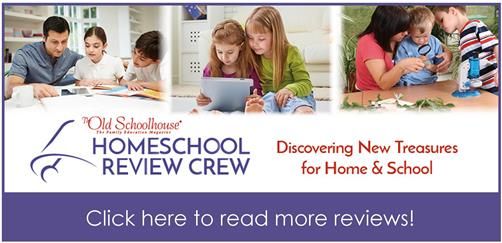 Blessings,
Jennifer