This week our local Aldi has pineapple on sale for $.99 each.  When they have pineapple this cheap it is a great time to stock up!  It usually takes one pineapple per quart jar; however, if fresh pineapple is as popular in your house as it is in mine, you might want to consider having more than one pineapple per quart.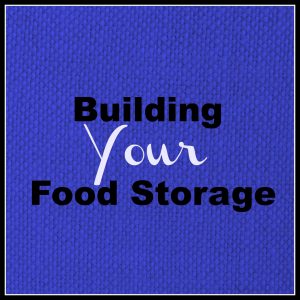 If you are new to canning, pineapple is a good fruit to start with as it can be canned using the water bath method.
Here's the recipe for canned pineapple:
Heat light syrup (10 1/2 cups water and 1 1/4 cup sugar) or pineapple juice to boiling. (I cold pack my pineapple which means I put it into the jars without first heating it.) Fill each jar with chunks of pineapple and cover with hot syrup. Wipe the rims of jars and process.
Water Bath Canning
Size
0-1,000 ft
1,001-3,000
3,001-6,000
6,001-8,000
Pints
15 min.
20 min.
20 min.
25 min.
Quarts
20 min.
25 min.
30 min.
35 min.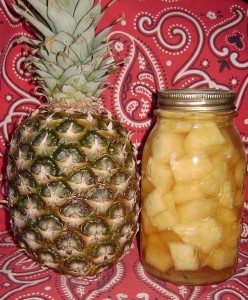 Once the jars have cooled, check to make sure they have sealed.  It's also a good idea to label your jars with the contents and the date that you canned them.
If you are new to canning At Home Canning for Beginners & Beyond is a great resource.

Blessings,
Jennifer
* This post contains an affiliate link.