After thirteen straight days of rain, we finally had sunshine again this week. The moisture was welcome, just as the sunshine and warmer temperatures have been welcome after all that rain.
Our shrubs arrived the day before the rain started so we didn't get them planted. We are quite hopeful that it will dry out enough for us to get them planted this week. Time will tell.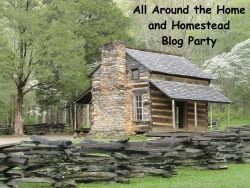 It's time for our blog party. Remember it is open all week, so stop back by to see what others have linked up.



Blessings,
Jennifer